One of the top young basketball players in Lincoln is on the move.
Chuck Love, who was set to head into his junior year at Northeast after transferring from Southwest, will instead transfer to prep school powerhouse La Lumiere in Indiana.
Love, a 6-foot-6 wing, will join one of the top prep school basketball programs in the country after averaging 17.3 points and 3.6 rebounds per game as a sophomore at Southwest and a strong summer that has included receiving multiple high-major offers.
In the last six weeks, Love has picked up offers from Oregon, Wichita State, Illinois, and Washington. He previously held offers from Missouri State, Missouri, and Northern Iowa.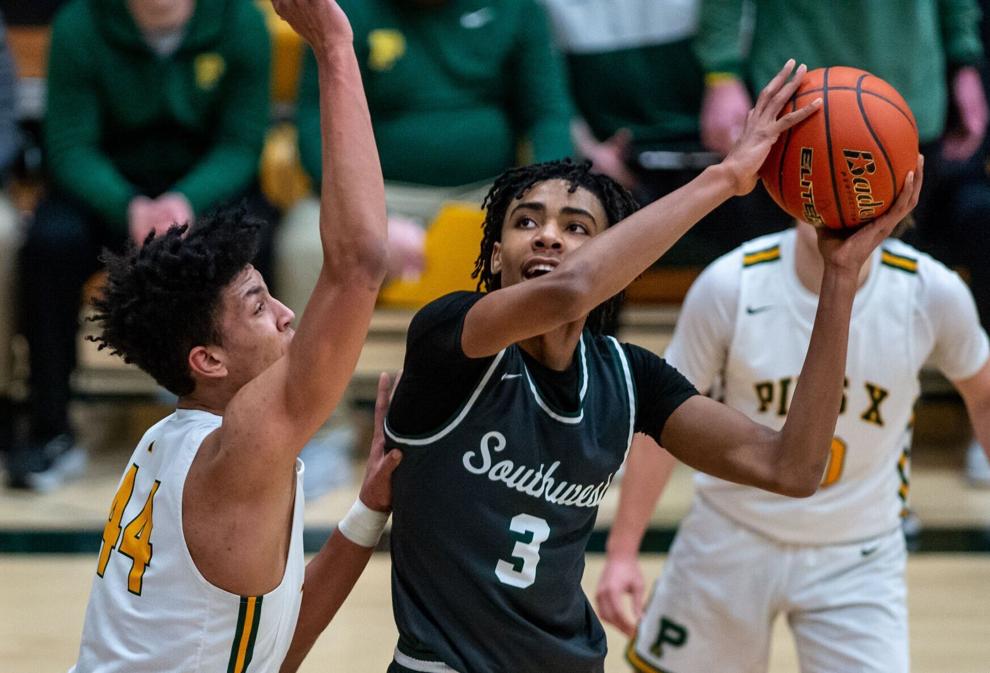 Love was a second-team all-city pick this past winter while also earning honorable mention all-state honors. 
His recruitment has exploded this summer while playing for MOKAN Elite on the Nike EYBL circuit, with ESPN rating him as a four-star prospect and the No. 53 player in the country in the 2025 class.
Now, he'll be a part of a La Lumiere program that annually churns out some of the top young talent in the country. La Lumiere won the 2017 prep national title while reaching the championship game in 2016 and 2019.
The program has produced, among others, former Purdue star Jaden Ivey and UCLA guard Tyger Campbell, in addition to NBA players Jordan Poole, Jaren Jackson Jr., Jeremy Sochan and Isaiah Stewart. Gus Yalden, a one-time target of the Nebraska men's basketball team, played for La Lumiere last season.
Meet the boys first-team Super-Staters from the 2022-23 season
𝗝𝗢𝗦𝗜𝗔𝗛 𝗗𝗢𝗧𝗭𝗟𝗘𝗥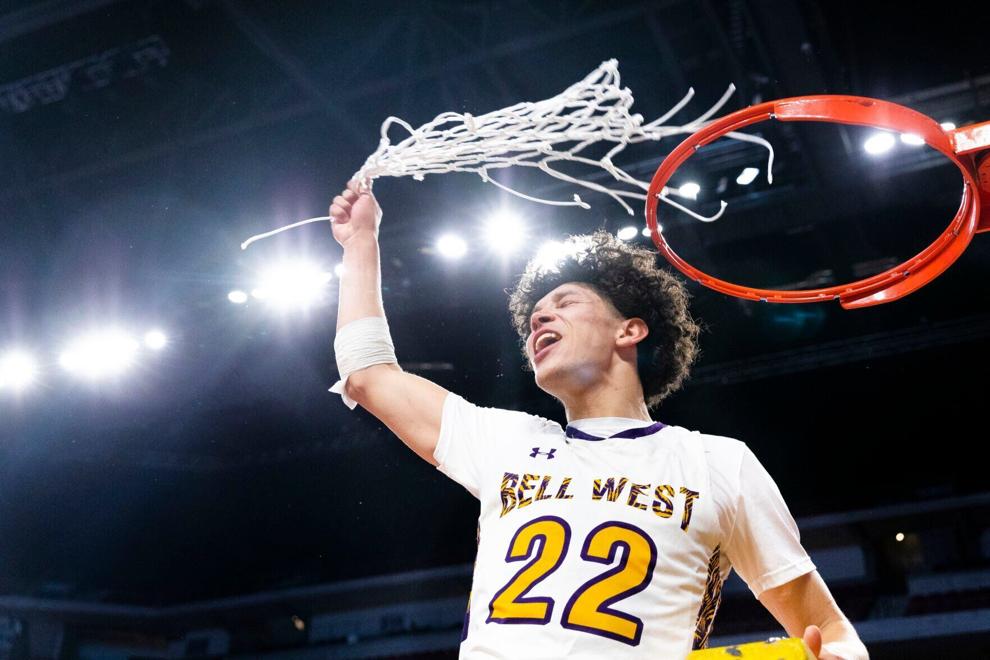 Bellevue West | 6-3 | Sr. | PPG: 16.5 | RPG: 4.1
College: Creighton
Summary: There was only one choice for this year's Super-State captain. The silky-smooth floor general, a key cog in four straight Bellevue West seasons that ended with state championship appearances, Dotzler is the only known senior in this crop of Nebraska basketball players who will be a scholarship player at a power conference program next season. When Bellevue West needed him to score, he scored. When the T-Birds a rebound, oftentimes it was Dotzler grabbing the ball. And when it was time to close a game out — something Bellevue West didn't need much of in a season during which just one game was decided by single digits — everyone in the gym knew who was getting the ball. And every time, Dotzler delivered.
Coach speak: "He's so competitive that I think sometimes when he was younger, his competitiveness came off as sometimes to his teammates as a little abrasive, or whatever. As it does with a lot of guys that have that extra competitive gear. I think as he matured and grew in his leadership, he became much more encouraging to his teammates. Even if things weren't going well for him. And that's the test of a leader." -- Bellevue West coach Doug Woodard
Run it back: "You always want to go out a winner; everyone does. And for me to finish my career like this, I couldn't ask for anything more. Especially doing it with my family — my coaches and my brothers here." -- Dotzler
𝗟𝗔𝗡𝗗𝗢𝗡 𝗣𝗢𝗞𝗢𝗥𝗦𝗞𝗜
Gretna | 6-1 | Jr. | PPG: 15.2 | RPG: 3.3
College: Undecided
Summary: Another player who wants the ball in his hands in the clutch moments, Pokorski, a junior, just wrapped up his third season as a starter for the Dragons by helping lead his team to the Class A semifinals for the second year in a row. Pokorski was willing to take the big shot, or get his teammates involved when Gretna needed a bucket, as evidenced by his team-leading 4.5 assists per game that was also one of the top marks in Class A. The Dragons are set to return most of their roster next season, including four of their top five scorers, meaning Pokorski will have a good chance to shine on the big stage one more time.
Coach speak: "He's a kid who's been starting for three years; a lot of our kids look to him at different times during the game. He was pretty cool and calm when we needed him... He wants the ball. Especially when things are tight. He may not shoot it, but he wants the ball going through him or at least the ball in his hands, which is what you want as a coach." -- Gretna coach Brad Feekin
Run it back: "It was definitely a good season. Our goal was to win a state title, but it was definitely a good year. Just proud of how we competed. Every game we stepped into, there wasn't a game we couldn't win. And we return a lot next year, so hopefully we can get it done next year."
𝗝𝗔𝗗𝗘𝗡 𝗝𝗔𝗖𝗞𝗦𝗢𝗡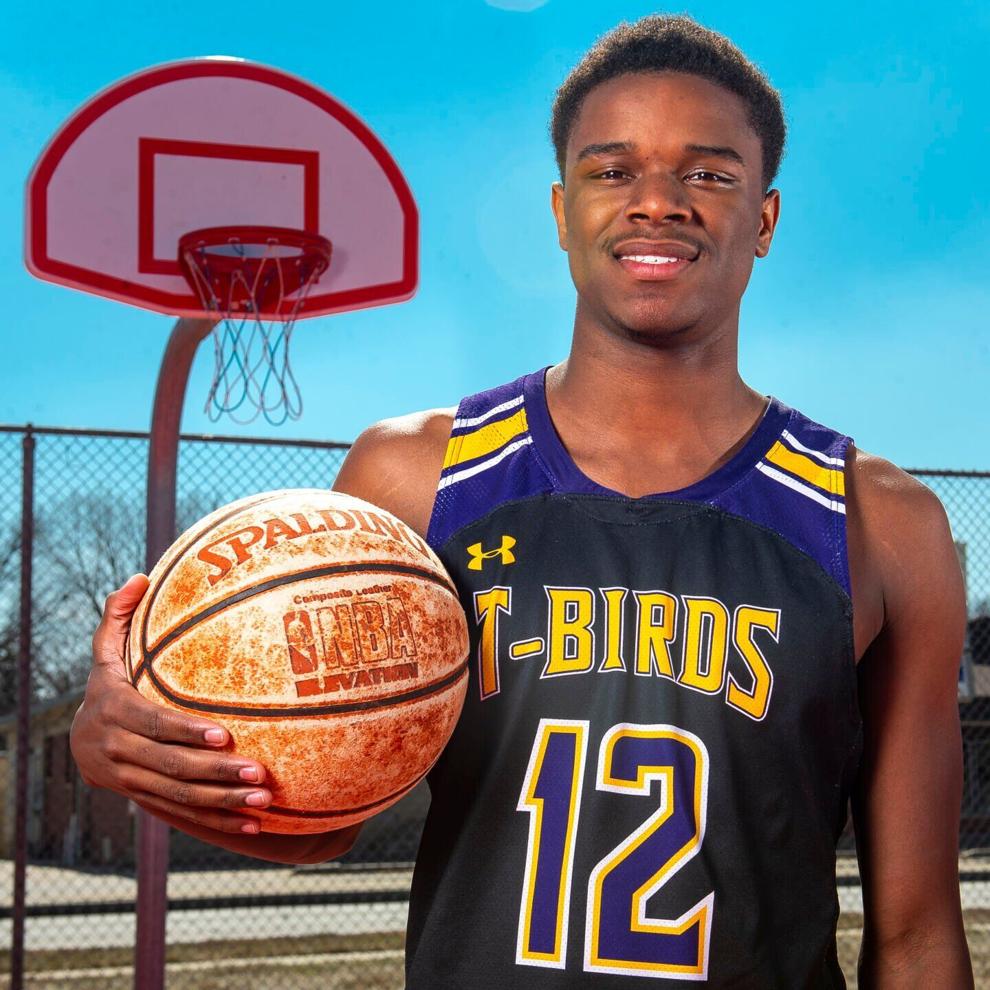 Bellevue West | 6-1 | Jr. | PPG: 14.7 | RPG: 3.3
College: Undecided
Summary: Already an elite shooter, Jackson expanded his game further this season by increasing his range, quickening his release, and improving his ability to get his shot off while coming off screens or on the fast break. With opposing defenses closing out on him so hard, Jackson also improved his ability to create off the dribble. He also turned himself into perhaps the best defender on a Bellevue West defense that Thunderbirds coach Doug Woodard called his best in 25 seasons at the school. With the ability to guard three positions, Jackson led the T-Birds in blocked shots while also finishing as the team's second-leading scorer — a rare combination at any level, much less Class A.
Coach speak: "It's difficult to have the ability to do that. But sometimes even more difficult is to have the desire and the heart, the toughness to be able to do it. Because you've got to be in really good condition; you can't be afraid of getting fouls. Just the ability to do it, and to have the mental fortitude and the toughness to do it is obviously the separator." -- Woodard
Run it back: "Just playing good as a team. Just having good chemistry on and off the court, and having fun while we were on the court. It was just a blessing to go undefeated and win state." -- Jackson
𝗔𝗡𝗧𝗔𝗟𝗟𝗔𝗛 𝗦𝗔𝗡𝗗𝗟𝗜𝗡'𝗘𝗟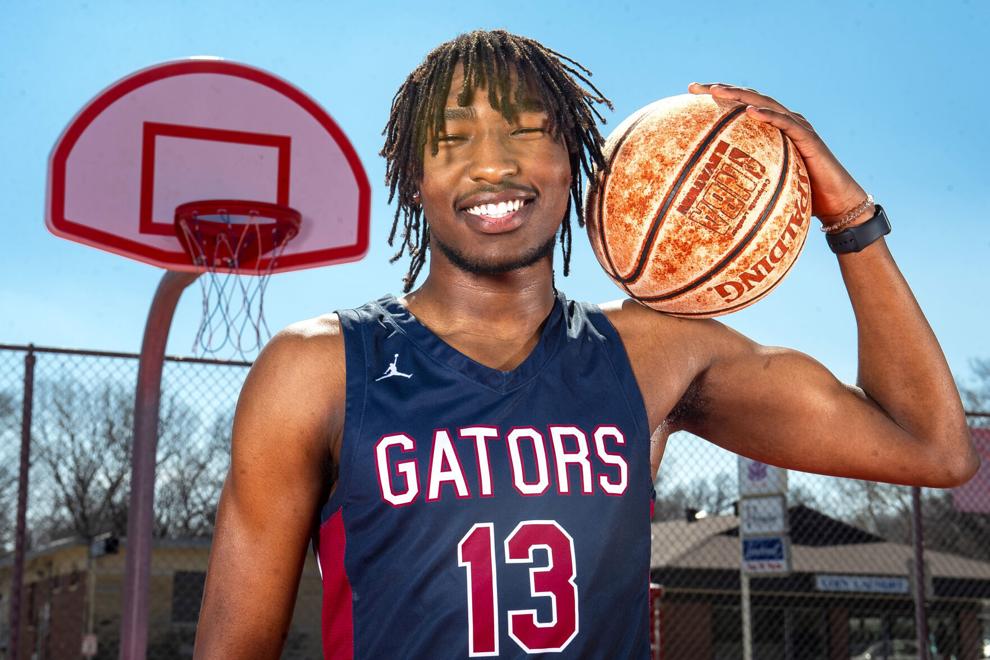 Lincoln North Star | 6-8 | Sr. | PPG: 17.4 | RPG: 9.1
College: Undecided
Summary: When he was younger Sandlin'el honed his game on the outdoor courts where this year's Super-State photos were taken. The work paid off this year, as Sandlin'el turned himself into one of Class A's top scorers and rebounders while leading the Gators to the state tournament. On the big stage Sandlin'el shined one last time, scoring 26 points on 10-for-13 shooting against a Bellevue West defense Thunderbirds coach Doug Woodard called the best he had at the school. Sandlin'el's size and ability to score at all three levels made him a matchup nightmare, and he showed off his versatility last week in winning the three-point shootout at the Battle Sports/Sarp County Sheriff's high school all-star game.
Coach speak: "He really came so far, as far as really developing his offensive game on all three levels. Willingness to score in the post was a huge thing, and then extended post, midrange, and then being able to knock down the three. He just became one of those guys that really worked hard, did what I asked him to do. And scoring on all three levels is something not a lot of players can do, and he really did it at a high level." -- North Star coach Lee Steinbrook
Run it back: "Going to PBA and helping my team get there. I remember just giving it everything I had. I remember just having fun. No matter what the outcome of the game was. I knew it was my last game, so I gave it everything I had." -- Sandlin'el
𝗖𝗢𝗡𝗡𝗢𝗥 𝗠𝗜𝗟𝗟𝗜𝗞𝗔𝗡
Platteview | 6-1 | Sr. | PPG: 25.6 | RPG: 10.7
College: Dordt
Summary: From his very first game as a freshman, when he scored 27 points, Millikan's ability to put the ball in the basket was rarely slowed, whether by an opposing defense, or a knee injury as a senior that might have ended the season for some players. His high school career ended with numbers that speak for themselves: 2,639 points — second all-time in Nebraska history; 910 rebounds — seventh all-time in Class B while standing just 6-foot-1; and 277 assists, just for good measure. Millikan's abilities have never been in question. And neither has his toughness after playing the final 10 games of his senior year with a partially torn meniscus and leading Platteview to the Class B title game with games of 36, 31, and 20 points.
Coach speak: "I think I've run out of things to say about Connor. But since Day 1, since he's been a freshman, he's in more ways than one been a leader for us. And he's just a kid I think that has the right work ethic. he's got the right mentality; and he's got the right will to win." -- Platteview coach Tim Brotzki
Run it back: "Just playing with my guys and a great coaching staff, it was a lot of fun over the four years to make a bunch of memories... Coming in as a freshman, there wasn't really a ton of expectations. I was a good basketball player, so I knew I was goin got be on the court. But first game I scored 27, and from there it just took off."