In a moment likely to go down in Husker lore, 7-year-old Jack Hoffman of Atkinson, Nebraska, scored the final points of Nebraska's Red-White Spring Game 10 years ago today.
Jack, the little big man battling brain cancer, was excited to find out that Saturday morning that he'd get to run a play in the spring game. And he was so excited when he got the ball that he started off in the wrong direction. But with a helping hand from quarterback Taylor Martinez, Jack cracked through the right side of the line like a bolt of lightning. Then he raced like the wind 69 yards to the end zone, outrunning a team of pursuing defenders.
The kid scored and the crowd went wild.  Players from both sides chased him downfield and swarmed him afterward.
Shortly afterward, with a couple of television cameras and microphones in his face — and the game ball still under his arm — Jack summed up the day with three words.
The play, which has been viewed by millions over the years, raised awareness of pediatric brain cancer and sparked donations to the Team Jack Foundation started by his parents.
"The Run" earned Jack a 2013 ESPY Award for Best Moment in Sports.
Jack wore No. 22, and like his buddy, Husker running back Rex Burkhead, Jack spurned a touchdown dance. "We're from the farm," said his dad, Andy Hoffman. "We're not really the touchdown dance type of people."
His father, Andy Hoffman, died of brain cancer in 2021, prompting an outpouring of condolences to his family from across the state. 
Photos: Jack Hoffman's touchdown run at the 2013 Husker spring game
Sports Week in Pictures, March 31-April 6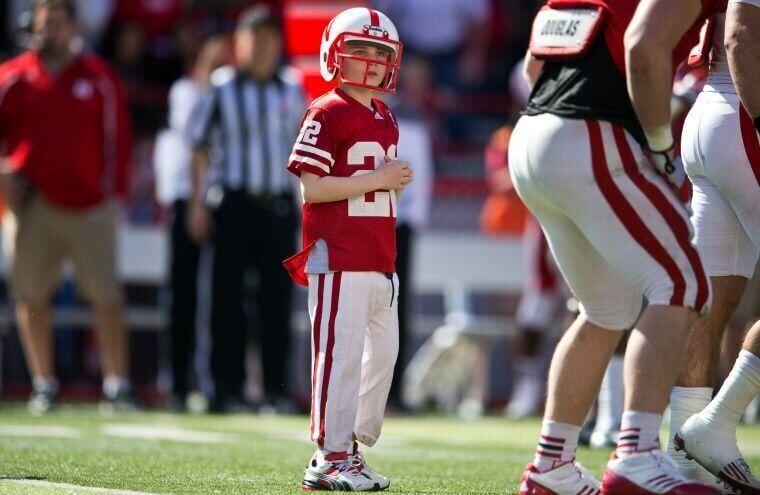 Jack Hoffman lines up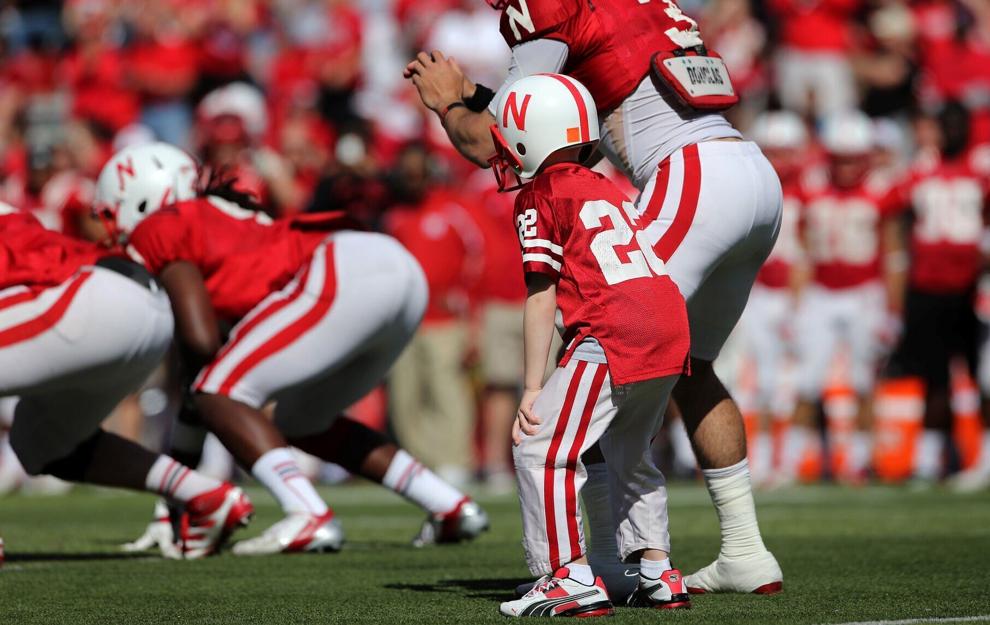 Shatel: A great day for Jack, a summer of work for defense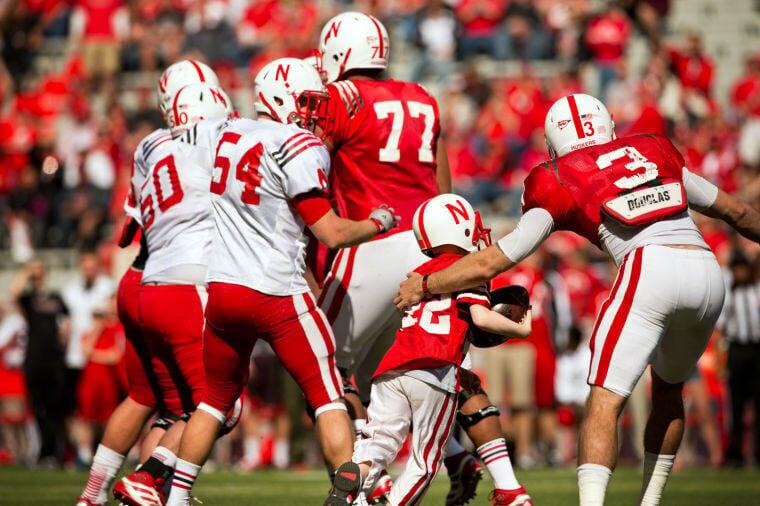 Shatel: My hero at home, in a fight for her life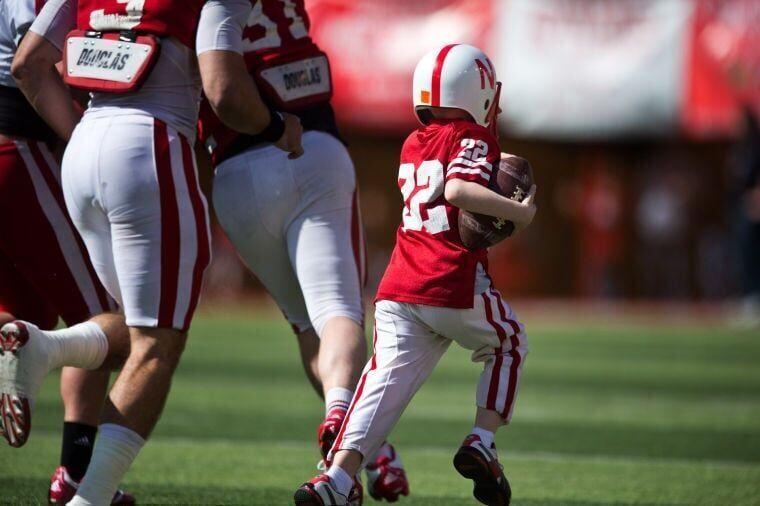 7-year-old's Husker spring game touchdown goes viral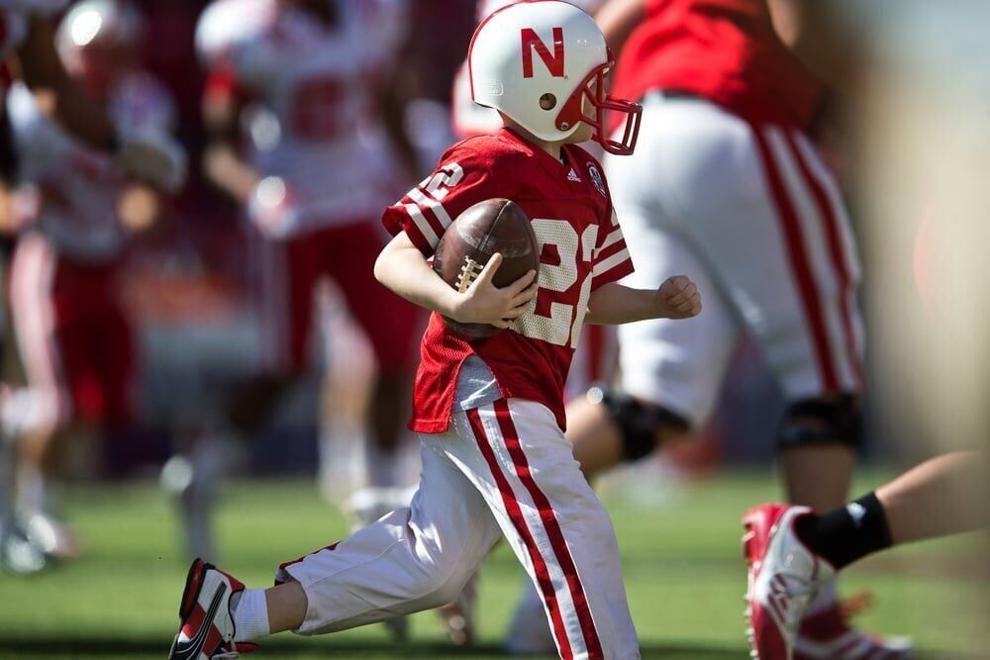 826075 fans377437 game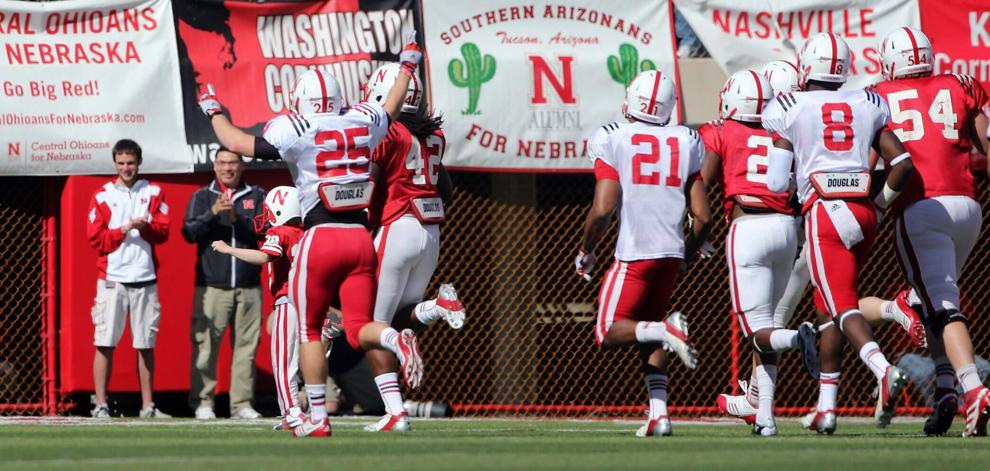 826075 fans377437 game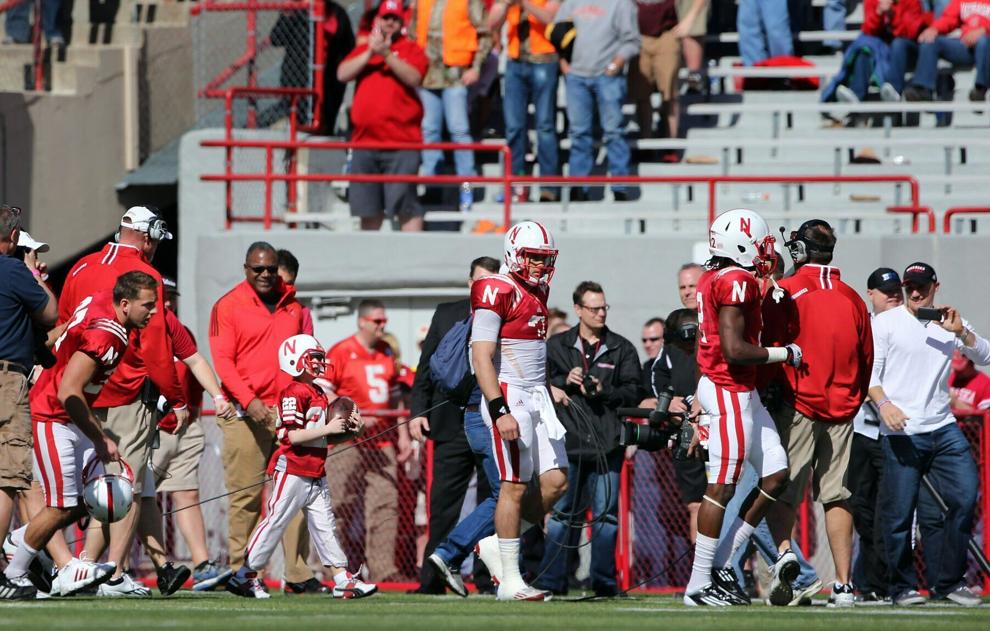 Jack Hoffman draws crowd, cheers at CWS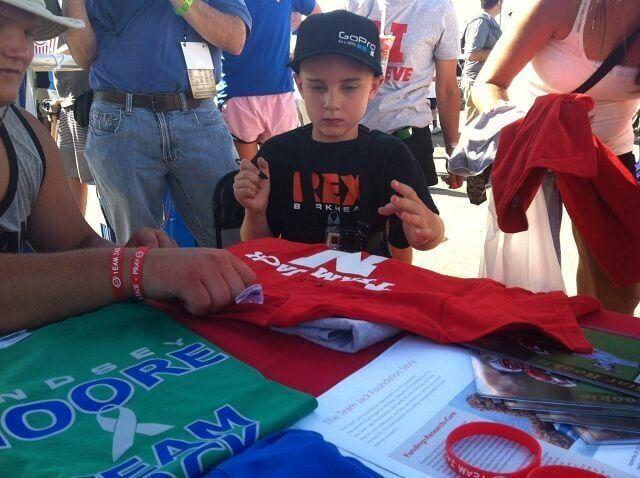 For birthday, Jack Hoffman parties, raises funds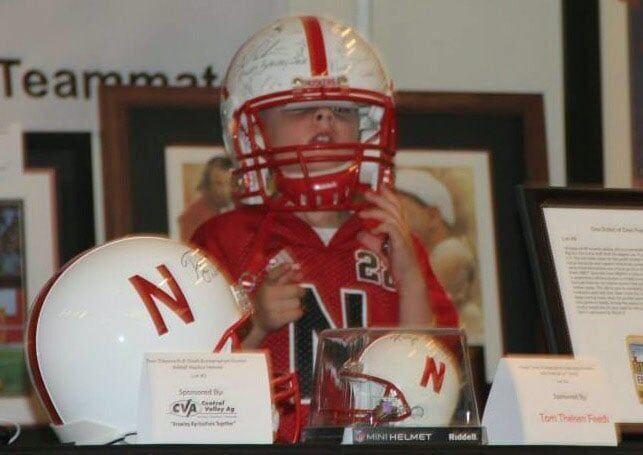 20180901_spo_fans_54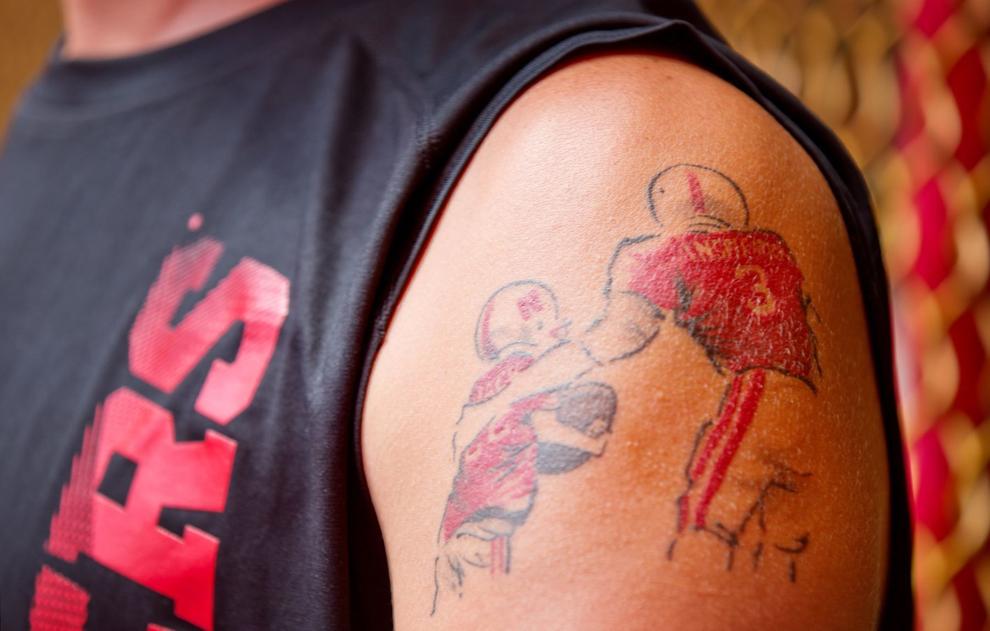 369194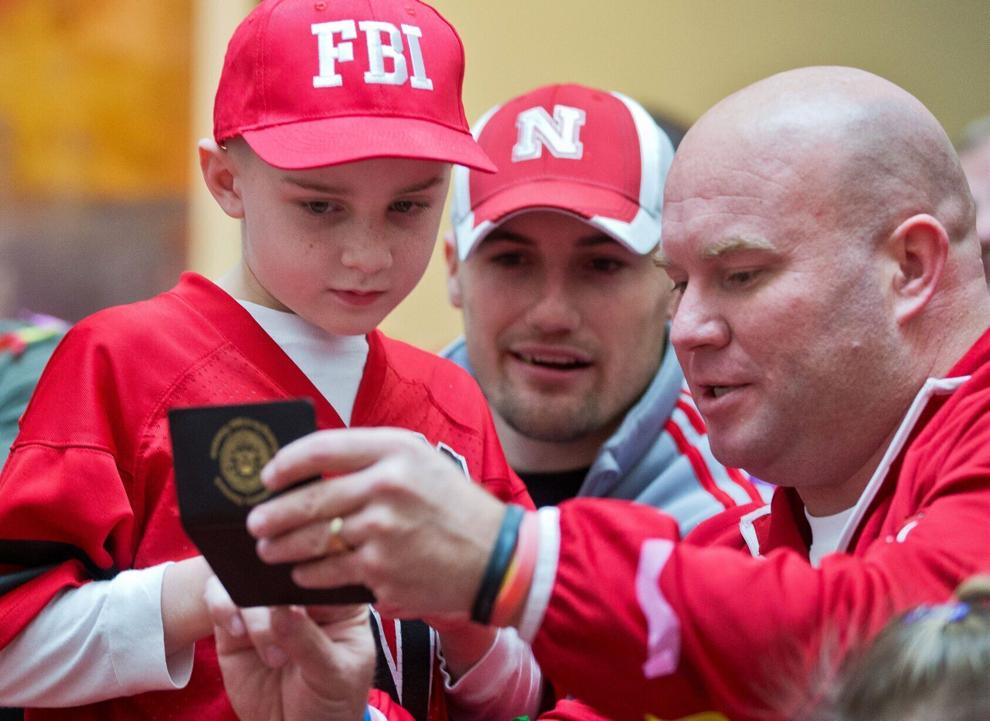 040621-owh-new-backintheday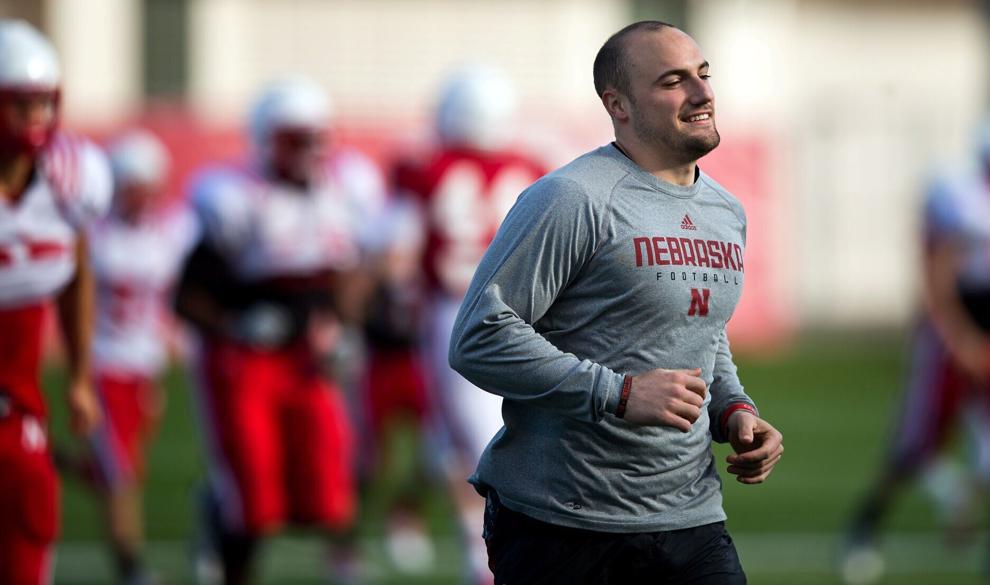 20190929_spo_gameday_kf6