Aubrey Trail has filed a petition seeking to force the state's hand to carry out his death sentence for the murder and dismemberment of Sydney Loofe in what is believed to be the first-of-its-kind filing in the state.
In the petition filed this week, he is asking a Lancaster County District Court judge to order Nebraska Gov. Jim Pillen, Attorney General Mike Hilgers and Rob Jeffreys, the director of the Nebraska Department of Correctional Services, to fulfill their official duties.
In the one-page document, Trail, 56, said he does not wish to conduct any further litigation staying the execution of his sentence in state or federal court.
When asked if he's ever heard of such a thing, his court-appointed attorney, Tim Noerrlinger, said: "No. This is bizarre."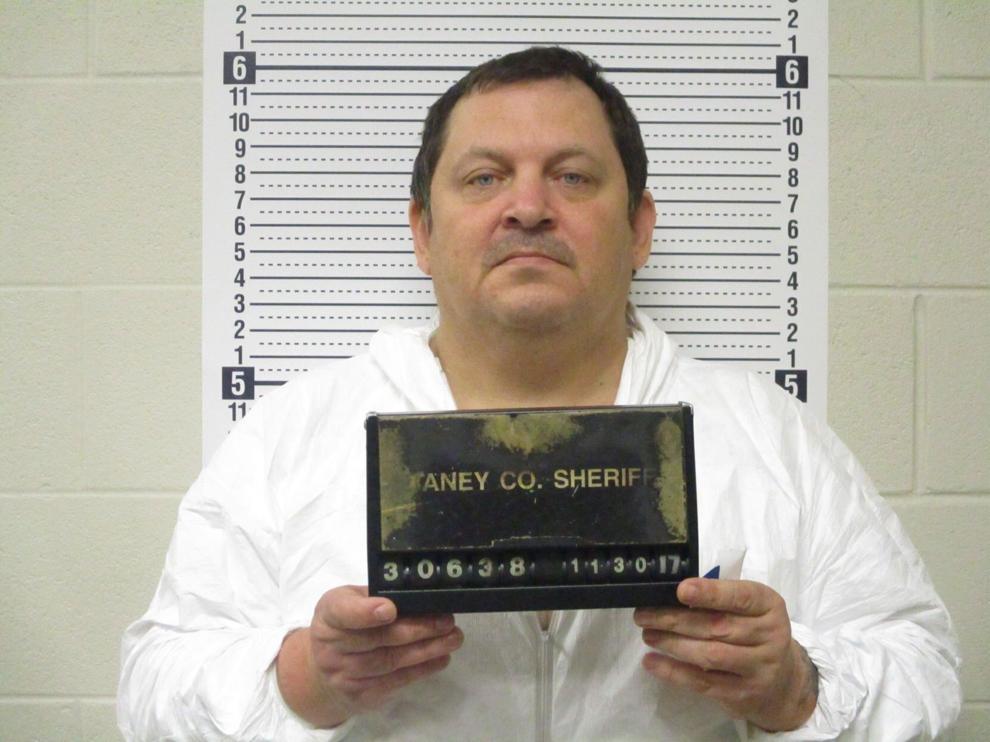 Earlier this year, he was appointed to represent Trail, but his work is limited to a post-conviction review. When Trail told him what he planned to file on his own, Noerrlinger said he searched case law and only could find one other case like it out of Idaho.
"Mr. Trail has been adamant to me, he's not interested in languishing on death row for years. He would like the state to carry out his sentence so the Loofe family can move on," he said.
In 2021, Trail was sentenced to death for Loofe's murder.
The Lincoln store clerk's disappearance the night of Nov. 15, 2017, led to a multistate manhunt for Trail and his girlfriend, Bailey Boswell, who in Facebook videos claimed to know nothing about it. Their cellphone records, though, led police, deputies and the FBI to fields and ditches in Clay County, where they made the grisly discovery of Loofe's remains left scattered in trash bags.
At trial in June 2019, jurors found Trail guilty. Boswell got a life sentence for her part in the crime.
In November, just shy of the five-year anniversary of the 23-year-old Lincoln woman's disappearance, the Nebraska Supreme Court affirmed his conviction and death sentence.
Trail's appeal was automatic because he was sent to death row. Though, he said he didn't want one.
In September, while the appeal still was pending, Trail sent a motion to the Supreme Court from the Tecumseh prison asking them to set an execution date. He said they refused to let him file it because he's represented by counsel.
In a letter to the Journal Star last month, he said: "My message to whoever is listening is simple: 'You gave me the death penalty so now use it.'"
Trail said in Nebraska a person has a right to a speedy trial, so shouldn't they also have a right to a speedy execution if they do not choose to appeal. But the truth is that in 99% of the cases of death sentences in Nebraska it is nothing but a life sentence with a different name, Trail said.
"I have repeatedly admitted that I murdered Sydney Loofe and I accept my sentence as fair and just so I have chosen not to file any appeals, but the truth is that means nothing," he said.
Trail said he didn't apologize to Loofe's family in the courtroom at sentencing because saying "I'm sorry" is just words.
"My apology to the Loofe family is my not appealing and letting my sentence be carried out with the hope that it will give them some type of closure," he said.
Nebraska is among 27 states where the death penalty still is on the books, though five currently have a hold on executions.
In 2015, the Nebraska Legislature voted to abolish the death penalty, a decision reversed a year later by voters through the state's referendum process.
The state's first execution in more than two decades followed soon after in 2018, with Carey Dean Moore's killing at the state's hands.
But the lethal injection drugs are long expired.
In July, the Journal Star confirmed the Department of Correctional Services was not in possession of any lethal-injection chemicals.
Asked if steps were being taken to try to obtain them, Jeffreys said in an emailed statement: "My role and the role of NDCS is to carry out the order of the court."