Spirits among the more than 800 participants at the 11th annual Nebraska Football Road Race — who eagerly waited, with anticipation and some awe, for the first of two races to start — remained high Sunday, despite rain and a looming storm forcing organizers to nix the event.
The announcement came shortly after 8 a.m., the scheduled start time for the 1-mile fun run: "We are not going to have the 1-mile and the 5K," said one of the organizers of the event to a crowd huddling at the edge of Tom Osborne Field. "However, we are going to allow for all of you to have the opportunity to interact with members of the Nebraska football team."
Just like that, Plan B commenced, sending droves of runners to the Hawks Championship Center, the Huskers' indoor facility, where fans got to meet and interact with players.
As people began streaming in, the initial plan — letting kids complete the 1-mile fun run inside the facility — was scrapped, and instead a commingling event between fans and players was decided in its place.
"With so many people, it just doesn't seem feasible," said Nancy Sutton, one of three race co-directors. "So we're just gonna let them mingle and have a fan experience."
Within minutes, clusters of red shirts formed along the field: players taking photographs with fans, players signing footballs and shirts, players high-fiving boys and girls. Even a game of baseball at the 10-yard line took place.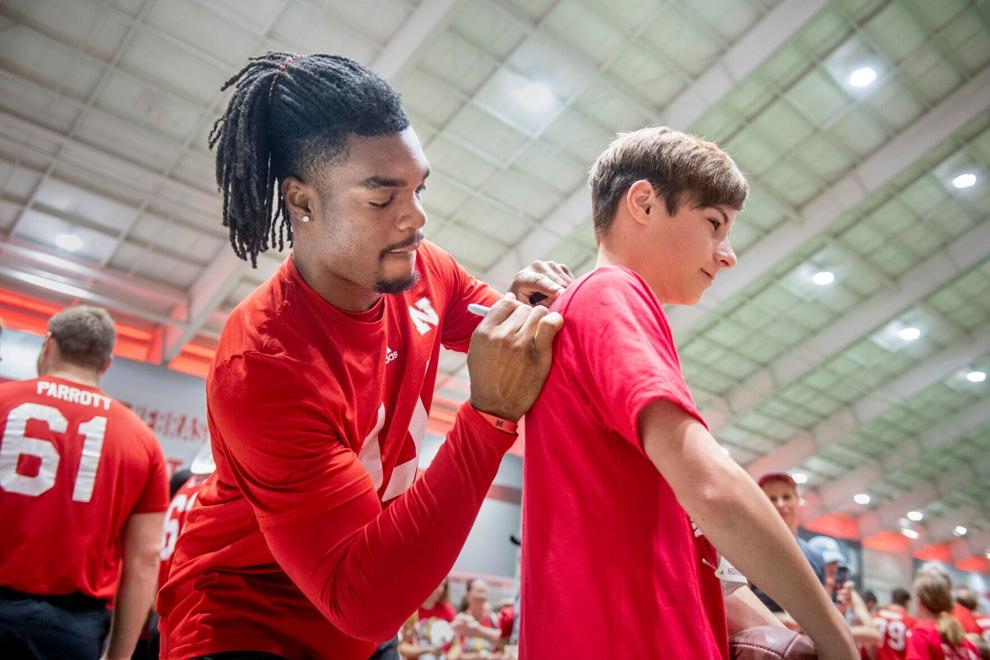 At a certain point, the fact that two highly anticipated races were canceled (a first since the event's inception in 2013) was nearly forgotten. Perhaps a testament to the resiliency of Nebraskans, but probably more to do with the cause behind the event: To fund, and find, a cure for pediatric brain cancer.
The road race, a yearly event aimed at raising funds and awareness for the disease, was spurred out of the relationship between then-6-year-old Jack Hoffman, who was battling brain cancer, and former Husker football player Rex Burkhead. The relationship evolved and then peaked at one of the most memorable moments in recent sports history: Hoffman's famed 69-yard touchdown run at the 2013 spring game. Hoffman won the Best Moment ESPY Award that year.
Since then, the Husker football team has held a road race each year and has so far raised more than $125,000 for pediatric brain cancer research.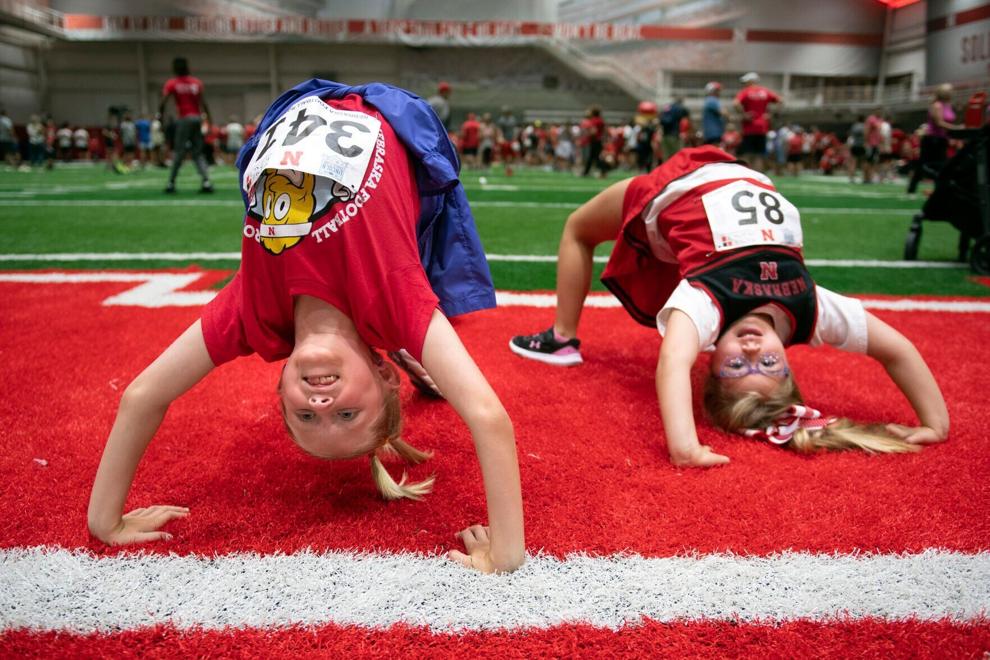 "Honestly, it's kind of a cool event right now," said offensive lineman Ethan Piper, one of four Husker players to form this year's road race leadership team. "We got a couple of hours of this unfiltered interaction with the fans, and I think it turned out for the better, just for the fact that we have this space in the Hawks just to hang out and have a good time."
Another Husker, linebacker Chief Borders, also part of the leadership team, was full of smiles as he took photos and autographed fans' little footballs. Borders said this was one of his favorite parts as he made his first appearance in the road race.
"I swear it just makes my day," Borders said. "Just giving back to those kids and allowing them to just, you know, be around us and us being around them, and that just makes our day."
One of those lucky kids was 8-year-old Clay Scholes, who got not five, not 10, but 12 signatures from Husker players on his white football. His grandmother, Lincoln native Debbie Langoria, said Scholes plans to get even more autographs. She summarized what seemed to be the overall conclusion among participants: You can't control the weather.
Langoria said she was thankful for the organizers' quick thinking along with the hospitality shown by the Nebraska football team as they promptly found a solution for what otherwise could've ended in disappointment for many.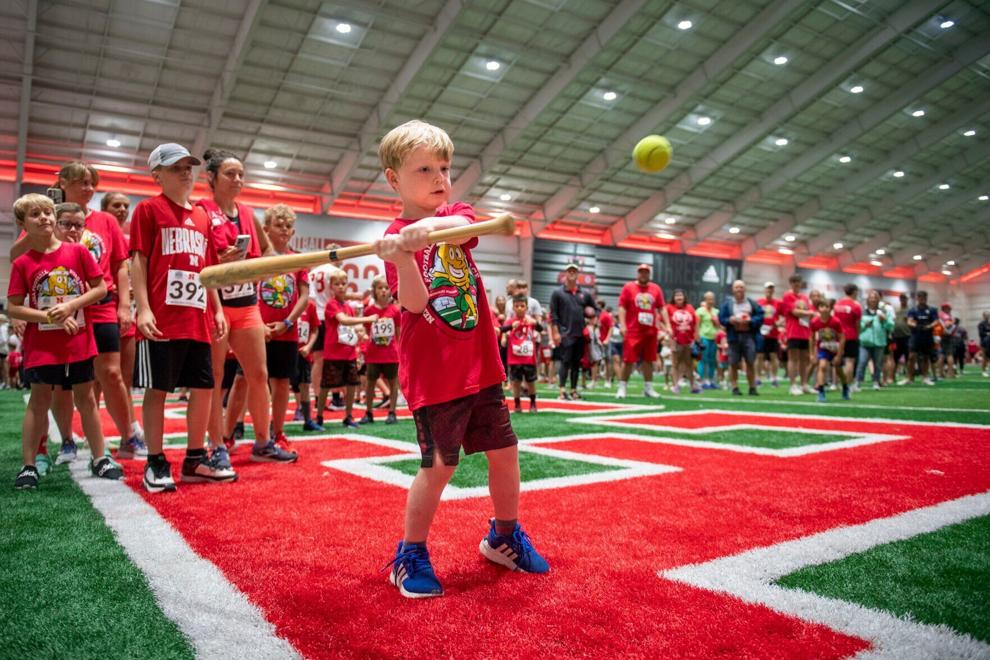 "You know, oftentimes when races get canceled, they're just done. And then here, they still had a facility where kids can interact with the football players, which they all are like heroes to them," Langoria said. "I think it's beautiful."
And though officially, neither 5K, a mile or even 69 yards were recorded on Sunday, unofficial tallies were certainly recorded inside Hawks Championship Center as fans ran, played and met their heroes. And despite rain or storms, 10 years since the legendary run Jack Hoffman's legacy continues.
All money raised from the event will go directly to pediatric brain cancer research at the Fred and Pamela Buffett Cancer Center at the University of Nebraska Medical Center.