NEW YORK — Michael Kors and Kate Spade are about to become siblings.
Tapestry Inc., which owns Kate Spade and Coach, announced Thursday that it's acquiring Capri Holdings, the parent company of Michael Kors and Versace. The $8.5 billion deal could help them better compete against their higher-end European rivals.
Once the deal closes, slated for the end of 2024, the combined business will consist of "six highly complementary brands with global reach," the companies announced, with projected annual sales of more than $12 billion across more than 75 countries. The companies project $200 million in savings from synergies within three years of the deal closing.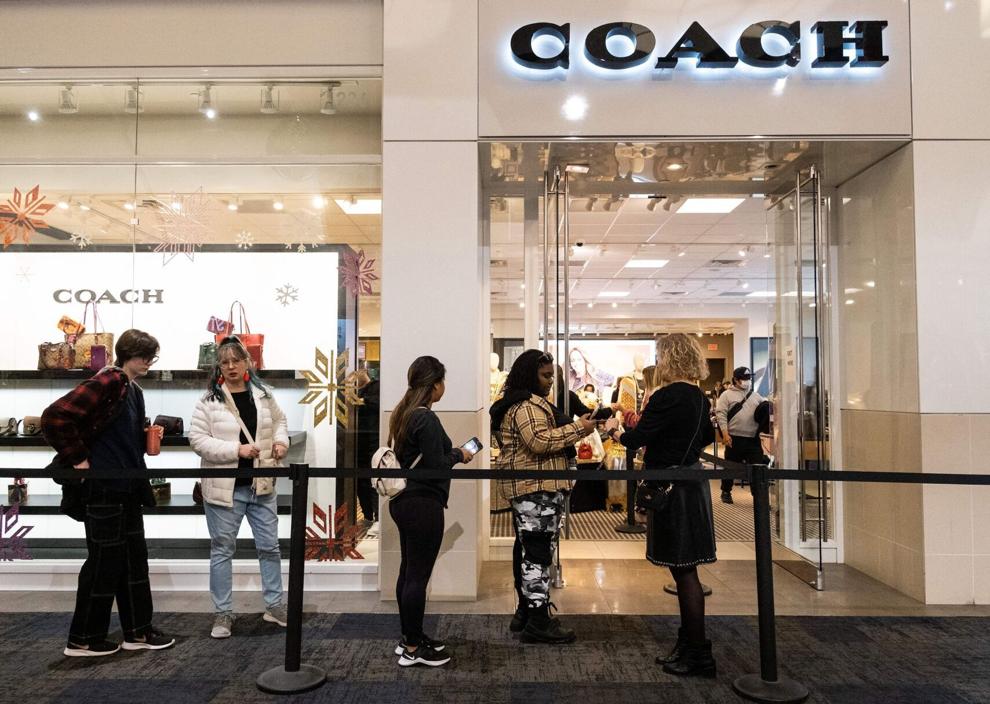 "The combination of Coach, Kate Spade, and Stuart Weitzman together with Versace, Jimmy Choo, and Michael Kors creates a new powerful global luxury house, unlocking a unique opportunity to drive enhanced value for our consumers, employees, communities, and shareholders around the world," Tapestry CEO Joanne Crevoiserat said in a statement.
Under terms of the deal, Capri shareholders will get $57 per share. The stock soared 60% in early trading, while Tapestry shares were fell nearly 6%.
Both of the companies have changed their parent company names in recent years as they grew their portfolio of fashion brands. Coach changed its parent name to Tapestry in 2017 and Michael Kors switched to Capri after it bought Versace in 2018. (The companies didn't say if the Tapestry name will be kept following the acquisition's closure.)
Thursday's announcement was a logical step for the brands, because both have been expanding in recent years, according to Neil Saunders, managing director of GlobalData. He wrote in a note to investors that while the new company isn't as "prestigious or large as its European counterparts," it will "wield a significant influence in the luxury market."
"The logic behind any deal is to emulate groups like LVMH and Kering, which are highly successful at nurturing brands which appeal to different segments of the market," he said. "The large luxury houses also have a vast pool of common management and operational capacity that they can use across their brands in an efficient and effective way."
However, spending on luxury good has slowed in recent quarters, especially in the United States. LVMH Chief Financial Officer Jean-Jacques Guiony said last month that "aspirational customers are not shopping as much as they used to," as sales slid 1% compared to the same quarter a year prior.
Those warning signs have "put pressure on Tapestry and Capri, both of which are now looking to international markets to bolster growth," Saunders said. "There is more security in embarking on bold international plans as a larger entity."