The state saw several high-level athletic performances across all classes over the past school year.
Lademi Davies, Omaha Westside
Davies stole the show at Burke Stadium in May, winning four all-class gold medals in two sprints (100- and 200-meter) and two field events (long jump and triple jump).
Davies will attend college at Texas, where she will play the oboe and walk-on for the Longhorns' track and field program. 
Halle Dolliver, Malcolm
Dolliver's first crack at a high school sports schedule was memorable. In basketball, she averaged 19.6 points and nine rebounds per game — and scored 15 fourth-quarter points to nearly stage a dramatic rally in a state semifinal loss.
In volleyball, Dolliver had 558 kills.
Kaitlyn Emanuel, North Bend Central
The Tigers' girls basketball team went 4-for-4 in state championships with Emanuel on the roster. She averaged 16.4 points last season.
In volleyball, she was Class C-1 all-state with more than 300 kills.
Britt Prince, Elkhorn North 
Prince is an electric talent with a pile of Division I basketball offers. She averaged 24 points and nine points per game in leading the Wolves to their third straight title. 
Prince, who also ran cross country but sat out of track due to injury, will have a chance at leading Elkhorn North to its fourth straight title since opening its doors in 2020.
Lucy Ghaifan, Grand Island Central Catholic
Ghaifan took over games for the Crusaders on both the basketball and volleyball courts. She played a leading role in Grand Island CC's state-winning volleyball team, amassing 413 kills. 
In basketball, she averaged 15 points.
Grace Heaney, Elkhorn North
The Purdue recruit is one of the best volleyball prospects in the country, checking in at 17th nationally for the 2024 class by Prep Volleyball.
Heaney helped guide the Wolves to the state championship match. She also was a starter on the triumphant basketball team.
Meet the girls first-team Super-Staters from the 2022-23 season
𝗕𝗥𝗜𝗧𝗧 𝗣𝗥𝗜𝗡𝗖𝗘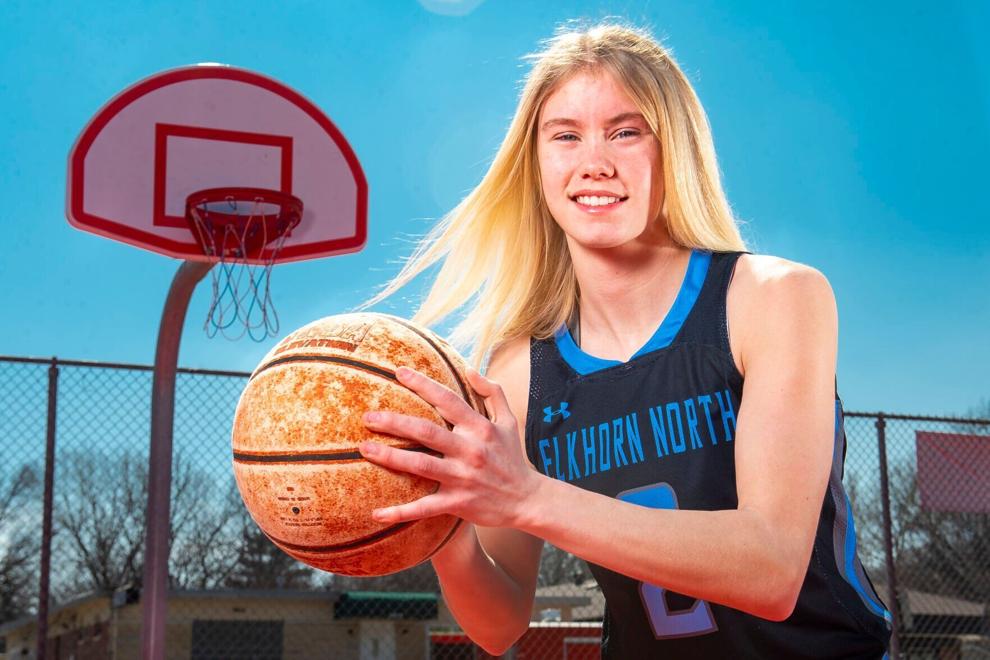 Elkhorn North | 5-11 | Jr. | PPG: 24.2 | RPG: 8.6
College: Undecided
Summary: Prince continued her dominance in her junior season, leading the state in points and assists per game (6.2) and averaging more than three steals to lead Elkhorn North to a third straight state championship. Teams key in on the guard every game, but Prince managed to score in double figures every game while shooting nearly 59% percent from the field and 46% from three-point range. She even had a 33-point triple-double in January and racked up 10 double-doubles. Her biggest moment came at Pinnacle Bank Arena, leading the Wolves to a state championship with 26 points while battling a foot injury.
Coach speak: "Britt has been a tremendous leader-by-example type player for us. She spends a lot of hours in the gym during evenings and weekends developing and refining her skills. Britt is an extremely competitive player who plays the game with a lot of joy. She loves her teammates and feels blessed for all the opportunities she has been given." -- Elkhorn North coach Ann Prince
Run it back: "Just the team bonding and the long bus rides together. We had a few of them and we had fun on the bus."
𝗠𝗬𝗔 𝗕𝗔𝗕𝗕𝗜𝗧𝗧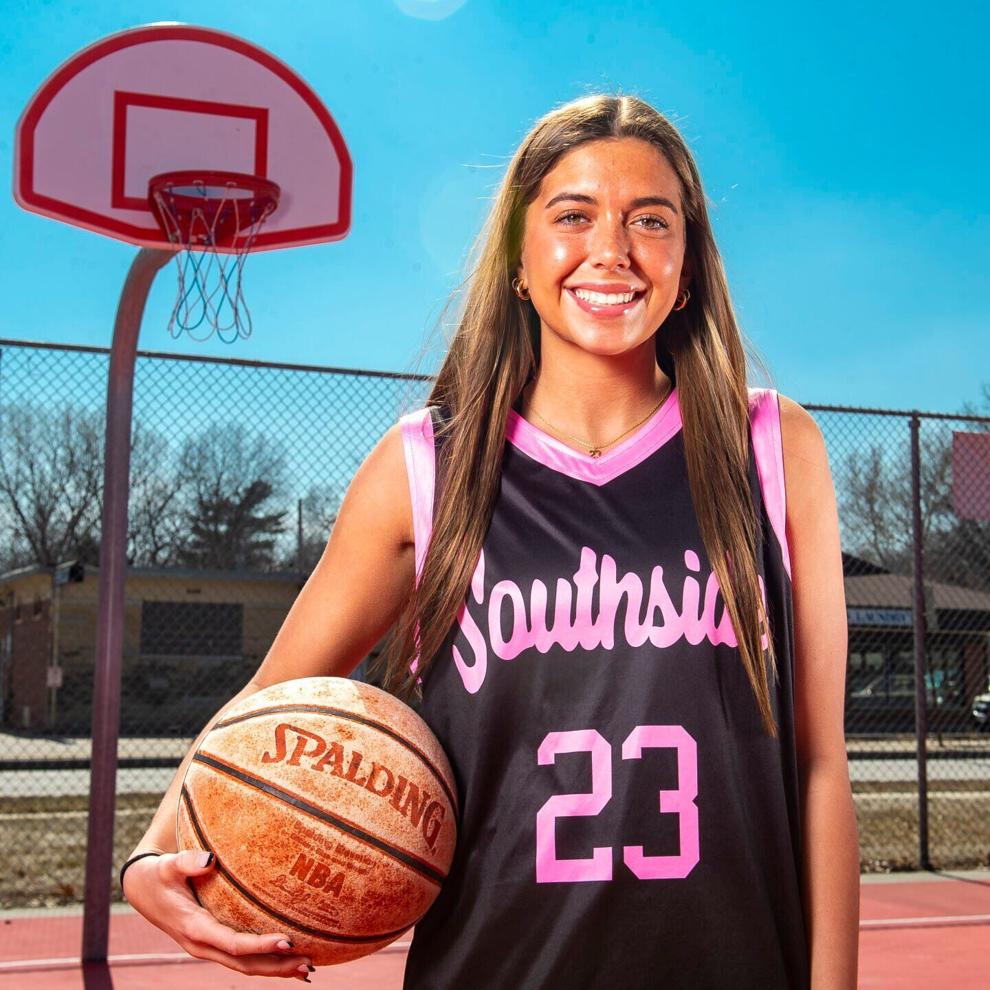 Millard South | 5-10 | Sr. | PPG: 18.6 | RPG: 3.5
College: Kent State
Summary: The game that will define Babbitt's season was knocking down a state tournament-record eight three-pointers against Bellevue West in the state semifinals. Known as a sharpshooter, Babbitt expanded her ability to get open shots and finish at the rim this season as defenses tried to run her off the three-point line. She also improved on the defensive end, leading the team in steals with nearly three per game. Babbitt finished her career with the fifth-most points in Class A history with 1,733.
Coach speak: "Everyone knows her as a shooter, but she is definitely more than that. She really worked on moving without the ball, using her teammates' screens and those kinds of things. Teams were going to run her off the line and chase her around and deny the ball so she did a really nice job of being able to adapt and still get her shots off without the defense being able to take her away." -- Millard South coach Bryce Meyers
Run it back: "Playing Millard North on senior night. They are a big rival and it was special to play them on senior night and get the chance to play with everyone one last time."
𝗞𝗔𝗜𝗧𝗟𝗬𝗡 𝗘𝗠𝗔𝗡𝗨𝗘𝗟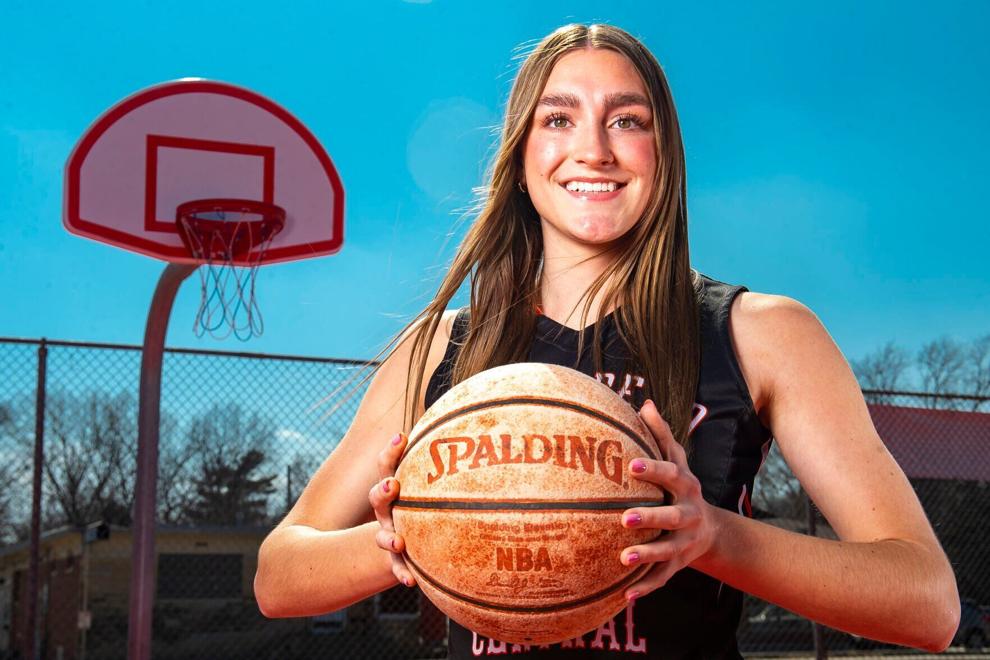 North Bend Central | 6-0 | Sr. | PPG: 16.5 | RPG: 9.5
College: Nebraska (will not play basketball)
Summary: Emanuel's high school basketball career could be summarized in one word: winner. She helped North Bend Central to a 106-7 record and four straight state championships. Emanuel was a matchup nightmare for opponents on both ends of the court because of her size and athleticism. Emanuel led North Bend Central in points, rebounds, assists, steals and blocks — the engine that kept the Tiger train running both on and off the court. Emanuel scored nine of her 12 points in the second half of the C-1 final against Adams Central to win the title. 
Coach speak: "Kaitlyn is everything you want in a player and teammate if you want to have a successful team. She was a huge key to our team's success for many other reasons. She could have had many more stats, but she was very unselfish and always looked to get teammates involved. She always made sure she was the hardest worker at practice and made others meet her expectations. And she is as fierce a competitor as you'll find." -- North Bend Central coach Aaron Sterup
Run it back: "All the fun practices with my teammates. They make them fun. And the team bonding."
𝗞𝗛𝗟𝗢𝗘 𝗟𝗘𝗠𝗢𝗡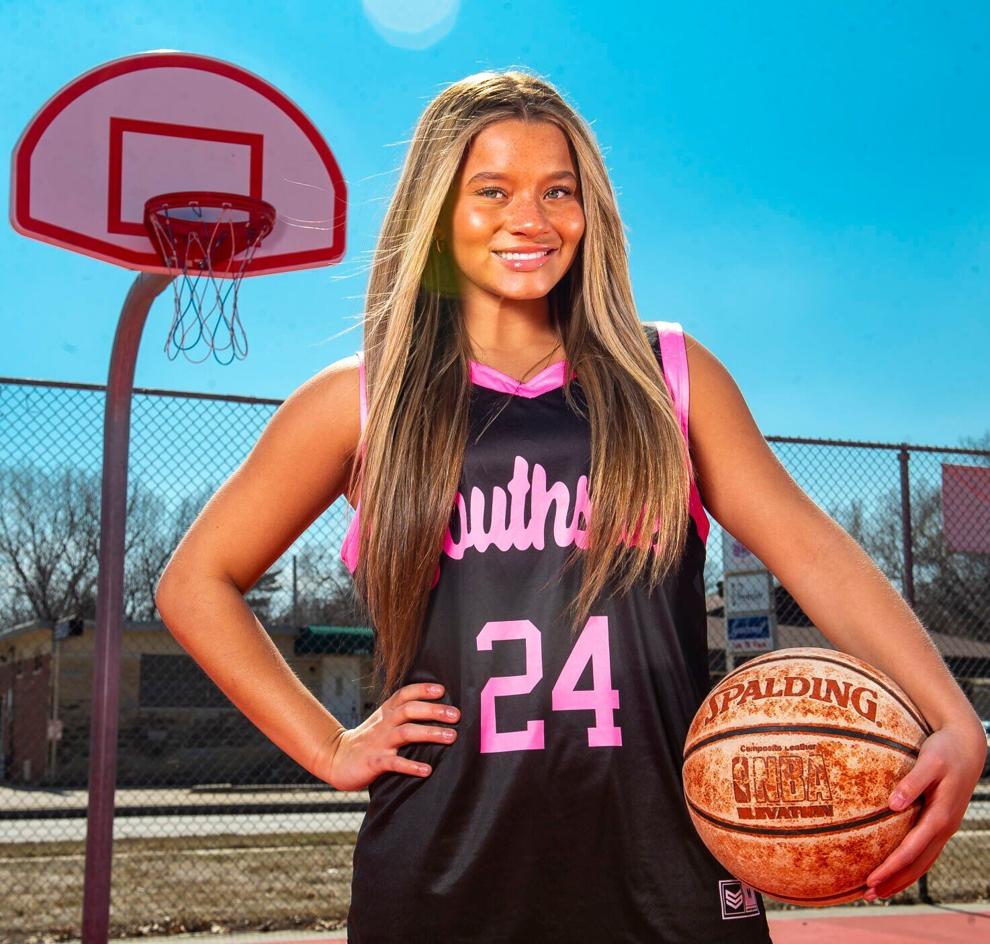 Millard South | 5-10 | Sr. | PPG: 18.6 | RPG: 3.6
College: California Baptist
Summary: Lemon was an explosive offensive player and was incredibly consistent. She scored in double figures in every game for the Patriots this season and led the team in field goal percentage at .556. Lemon's best plays came in transition, both as a scorer at the rim and as a facilitator. Even in the half-court with some space, she could find a way to score, evident by her 20 points in the fast-paced state championship game. Her range started to expand this season, and the Millard South offense became that much more difficult to guard. 
Coach speak: "She is really good with the ball in her hands. If she is in space one-on-one, she is either going to get to the rim or she is going to get a good shot off that she can make. She turned herself into a shooter, and that added another element. She's becoming a better passer too and trying to use her teammates." — Meyers
Run it back: "Beating Omaha Central the last time that we played them. Whenever we played them, it was always competitive, always fast-paced and it's two good teams going at it the whole time."
𝗖𝗢𝗥𝗔 𝗢𝗟𝗦𝗘𝗡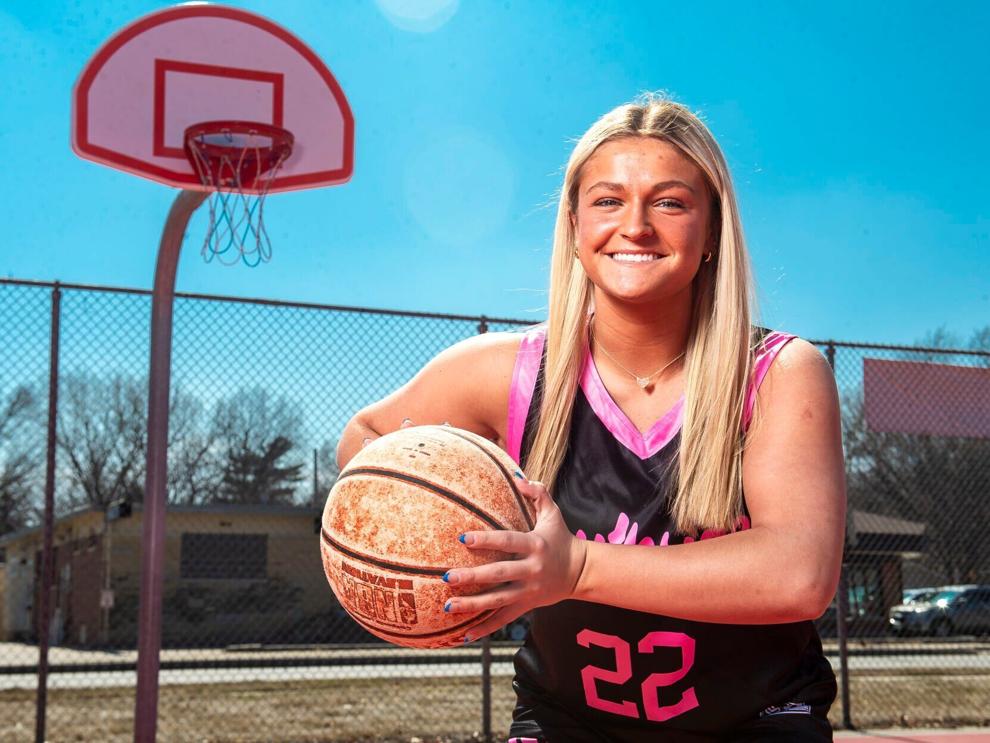 Millard South | 5-9 | sr. | PPG: 18.4 | RPG: 6.1
College: Omaha
Summary: Olsen did it all for the Patriots, finishing second on the team in rebounds, assists and steals. She was amongst the state leaders after taking 18 charges this season. Olsen's strength was how well she could score inside the paint and drew fouls along the way. She scored finished 7-of-13 from the field and 6-of-9 at the line with 20 points in the state championship despite being guarded by taller defenders most of the game. Olsen's shooting developed over the course of her career and she started to knock down more mid-range shots and three-pointers.
Coach speak: "Just really aggressive to the basket. She can finish through anybody, even if there is contact. She was really tough. She just kind of does it all and she is fearless, really competitive and really physical. She was always trying to get people in the right spots, communicating, always trying to lead." -- Meyers
Run it back: "Beating Bellevue West in the semifinals because the two previous times we played them we lost and the second time was in the 90s."