BUCHAREST, Romania — After receiving distressed text messages from a young man worried about the conditions his friend was living in at a social care home in central Romania, Georgiana Pascu arranged an impromptu visit to inspect the facility.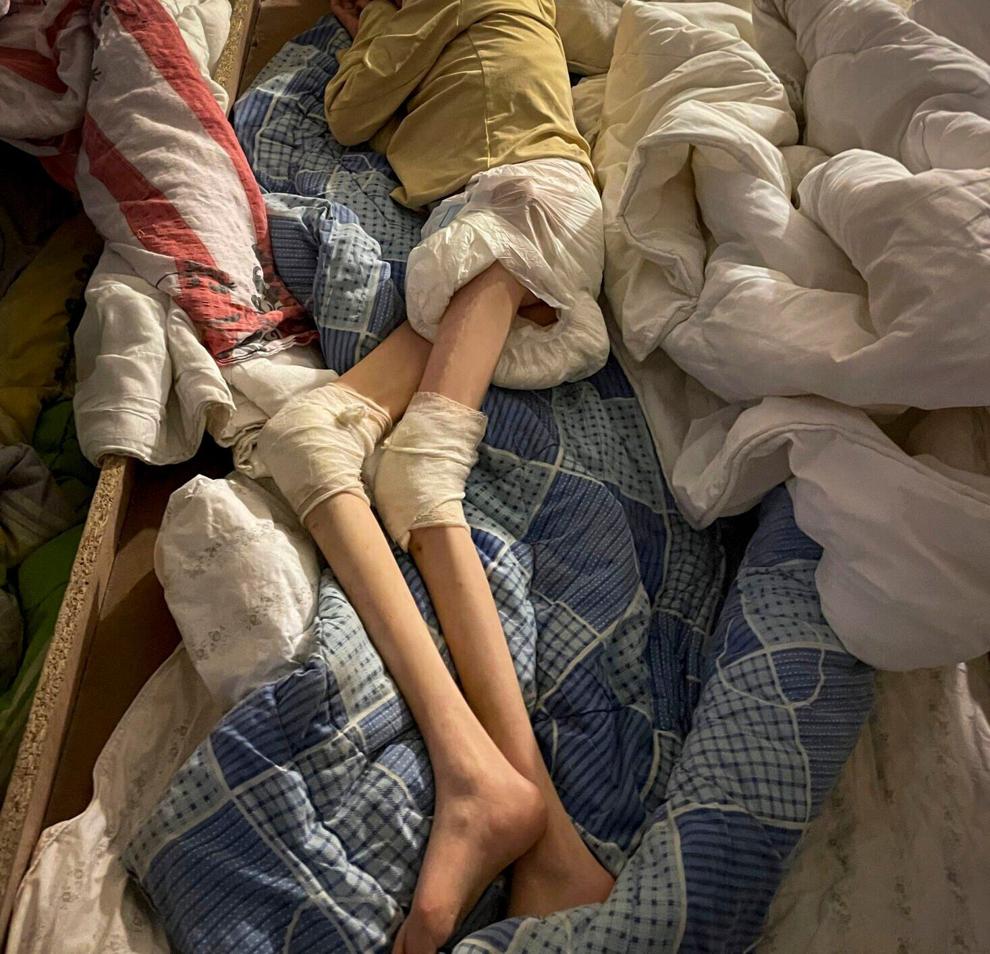 "In the beginning, we were quite sure there is nothing there," said Pascu, program manager at the Center for Legal Resources, a rights group. She said that a day earlier, state authorities had carried out an inspection of the care home for older and disabled people, and no issues had been flagged.
But what she and her colleagues uncovered at the care home in the village of Bardesti, she said, was "outrageous … inhuman."
"There was a very young woman who looked malnourished, she didn't move, she didn't speak at all — she was lying on the basement floor," she told The Associated Press. "There was another young woman, she was crying and asking for water."
The nongovernmental organization discovered six residents in late July living in the Little House of Min's cluttered, dingy basement surrounded by construction materials in addition to 23 people living on the floors above. Four residents with severe disabilities were lying on mattresses "soiled with feces, urine, and blood, with flies on them," they said, who "couldn't defend themselves and couldn't ask for help."
The team of three from the Center for Legal Resources immediately called the emergency services, and police and ambulance crews arrived, but even they called for backup, Pascu said. Hours later, a resident directed Pascu to what she describes as a small "secluded room … with just a bed inside" where two residents lived with "no artificial or natural light."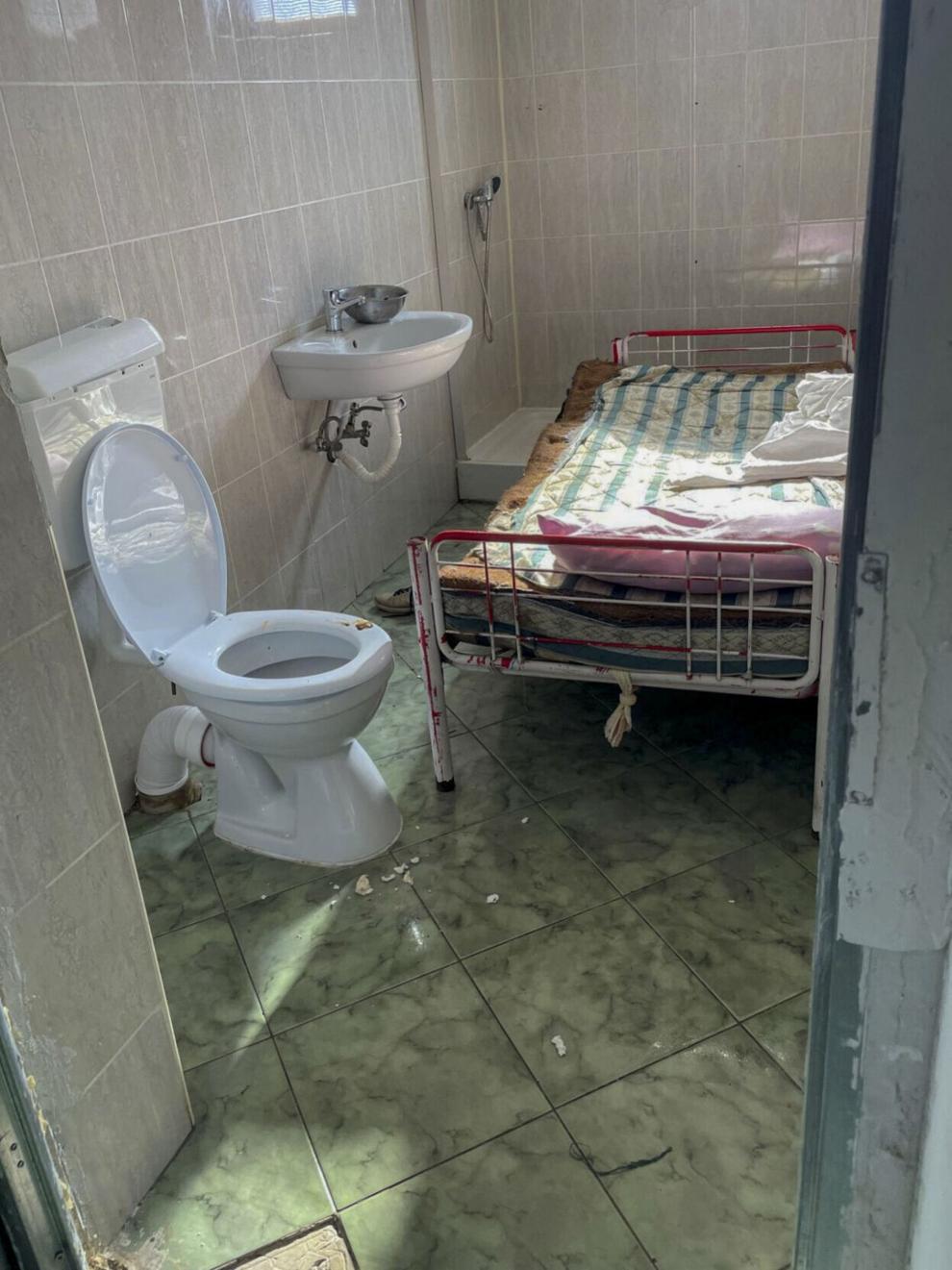 The NGO's findings triggered a judicial investigation and follow similar discoveries in other private institutions. So far, two Cabinet members were forced to resign over what Romanian media have dubbed the "horror homes" scandal.
The discovery is just the latest in a string of disturbing revelations that have made front-page news in the local media, spotlighting the impact corruption can have on the socially vulnerable in Romania, which joined the European Union in 2007.
One of the main conditions of Romania's accession to the EU was that it crack down on endemic corruption, but it remains one of the bloc's most corrupt members, according to Transparency International.
In early July, police raids at three separate care homes in Ilfov County near Bucharest also uncovered widespread abuse and neglect of older and disabled people. Images emerged of residents tied to beds in filthy rooms, some exhibiting signs of physical abuse and appearing rake-thin.
In those cases, Romania's anti-organized crime agency, DIICOT, said that two organized criminal gangs accused of human trafficking and other charges were formed in 2020 to "exploit people with disabilities or in vulnerable situations." Prosecutors said residents were subjected to unpaid labor via acts of coercion as well as physical violence, and weren't given enough food.
Prosecutors launched a criminal investigation and said there are more than 20 suspects in the case.
DIICOT detained three people after the findings at the Little House of Min, which it alleges formed a criminal gang in 2020 "to commit the crime of human trafficking," and that residents were subjected to "inhumane and degrading treatment" through acts of physical and mental aggression.
Residents were being exploited under the guise of an association that withheld their state benefits payments or sums sent to them by friends and relatives, prosecutors said. Instead of the money going toward the residents' care, it was mainly used "for the benefit of the members of the group."
Two local officials were fired over the findings and the authorities shuttered the home.
The AP contacted the young man who had raised concerns to Pascu about the Little House of Min, but he wasn't authorized to talk because he's considered a victim in the legal case.
Doru Constantin, a spokesperson from Mures County social services, confirmed to the AP that the Little House of Min was checked by inspectors a day before the NGO's discovery, but said they didn't find anything "because they didn't have access to the basement of the building."
"I can't believe even now something like this could happen in our county," he added.
President Klaus Iohannis has called the revelations a "national disgrace" and said measures must be taken to "cut evil from the roots."
One of the Ilfov care home bosses, DIICOT alleges, was squandering residents' money on prostitutes, drugs and parties. He is also being investigated for abuse of office by the National Anti-Corruption Directorate, which is also investigating two social inspectors for corruption who carried out favorable checks on his home in May.
Family Minister Gabriela Firea, who is reported to have close ties to that care home boss, was forced to resign amid the sprawling scandal, as was Labor Minister Marius Budai. They both denied knowledge of care homes' woes.
Alin Mituta, a Romanian legislator at the European Parliament, asked the European Commission in July if it planned to investigate Romania's abusive care homes issue, which he said directly violated the bloc's Charter of Fundamental Rights. The responsible Romanian authorities, Mituta said, "were made aware of these issues … but no action was taken."
European Commission spokesperson Anitta Hipper said in a statement sent to the AP on Wednesday that the Commission is "deeply concerned by this case as there is no place for mistreatment of vulnerable people in the EU," adding it can't comment on ongoing investigations.
Prime Minister Marcel Ciolacu expressed gratitude last week to the NGOs that "exposed abuses in the welfare system."
"It is obvious that the Romanian state needs help," he said. "We need to close this chapter of abuse."