First, daffodils. Then, tulips.
The Missouri Botanical Garden is again rolling out the green carpet for world-renowned glass artist Dale Chihuly. His new "Chihuly in the Garden 2023" installation runs May 2 through Oct. 15, with special Chihuly Nights events starting May 13.
"With Chihuly going up, it's almost like something else is growing at the garden," says Vickie Campbell, vice president of visitor operations at the Missouri Botanical Garden.
Five 53-foot container trucks carrying Chihuly's works made their way to the garden from his studio in Seattle. A team of about 10 people has been working for about two weeks, assembling and placing 19 works throughout the garden's 79 acres. An installation of smaller works and drawings is on view in the garden's Sachs Museum.
There's "Summer Sun," a flaming orange fireball of glass tendrils standing tall near the daylily garden; "Macchia Forest," a series of multicolored, flowerlike clamshell shapes inside the Climatron; and "Vivid Lime Icicle Tower," created just for this exhibition, greeting visitors just inside the garden entrance. Most of the pieces — or versions of them — have been displayed in other garden settings.
The garden isn't the only venue celebrating Chihuly. From May 11 through July 31. The Greenberg Gallery in Clayton will present paper and glass works by Chihuly, including a large wall installation of reds and oranges.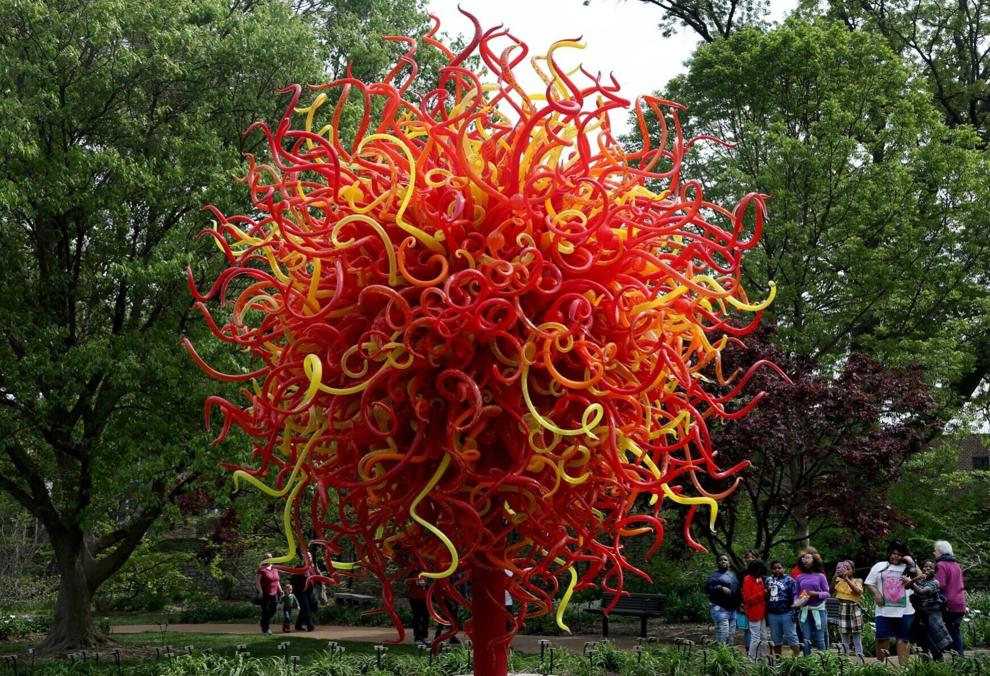 Evolving relationship
"Chihuly in the Garden 2023" is a bigger exhibition than "Glass in the Garden," Chihuly's 2006 show here that mostly was set inside the Climatron. That was among the first of Chihuly's displays at botanical gardens, and he's shown work since in dozens of gardens worldwide.
Chihuly's career has evolved, and gardens have evolved, and the return to St. Louis is the result of a relationship that developed over time, says Leslie Jackson Chihuly, the artist's wife. She's also president and CEO of Chihuly Studio.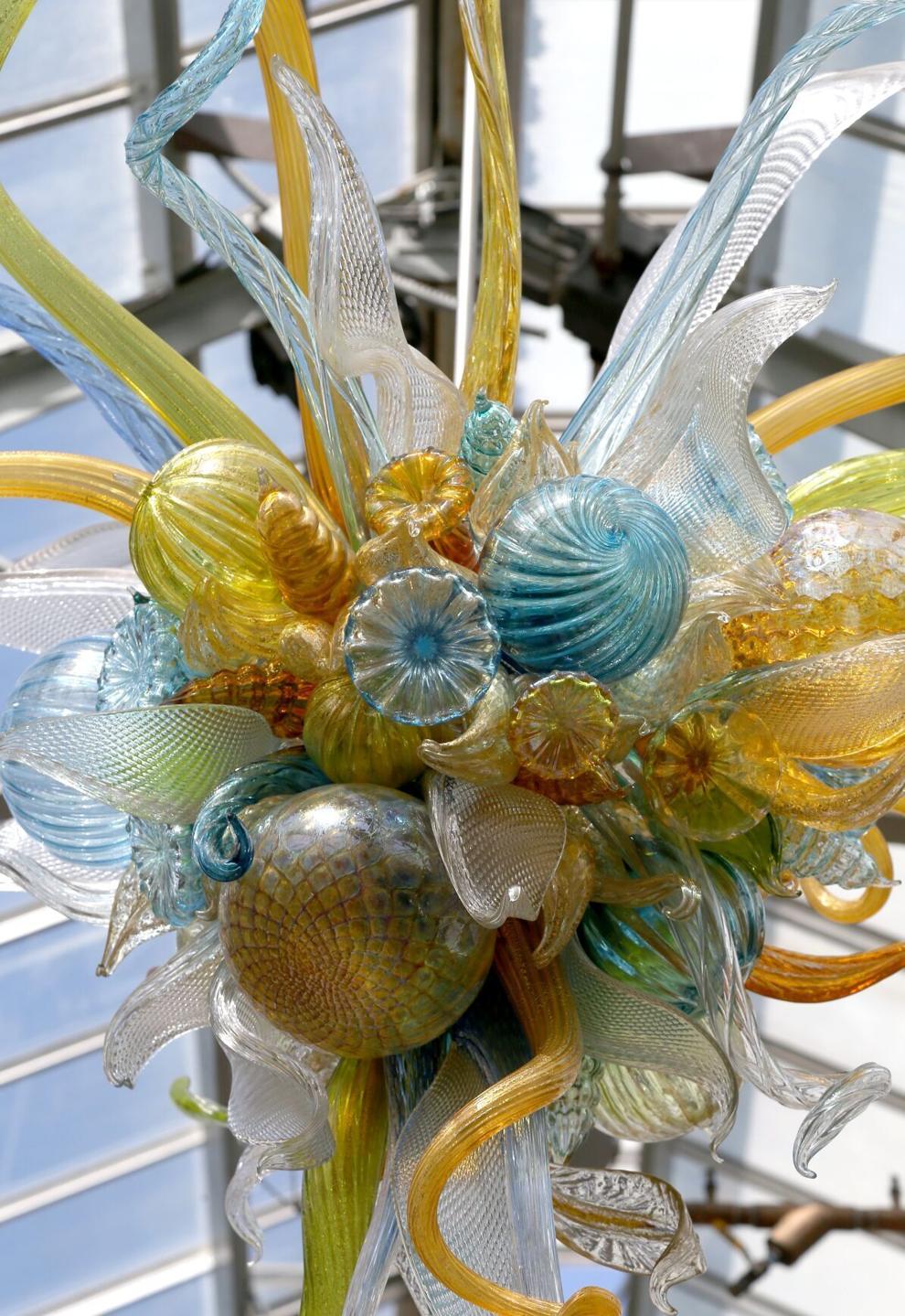 "We've had a bit of a policy about not returning," she says. "But if enough time has gone by, and there's enough reason to go back, we certainly know there's a new audience to be reached. There's a new generation of young parents; there's a generation of older people who love and appreciate the garden."
The garden has indeed evolved in the years since Chihuly's first show, which smashed attendance records. The Jack C. Taylor Visitor Center opened in August, and the adjacent Bayer Event Center is set to host its first events in June.
Chihuly Studio and MoBot agreed in 2019 to present this exhibition. Artisans and planners for the artist visited the garden three times to make and finalize plans, taking close-up and aerial shots for Chihuly himself to study. The placement of works is deliberate, highlighting and complementing architectural details, a vista or a particular tree. Some works may surprise visitors who turn a corner. Chihuly copyrights his art.
"I think it's really one of the top-tier of gardens in the United States," says Britt Cornett, longtime director of exhibitions at Chihuly Studio who worked with the garden for the 2006 exhibition. "And on top of that, and because of the changes that have occurred in the last 17 years, we were able to approach this in a new way."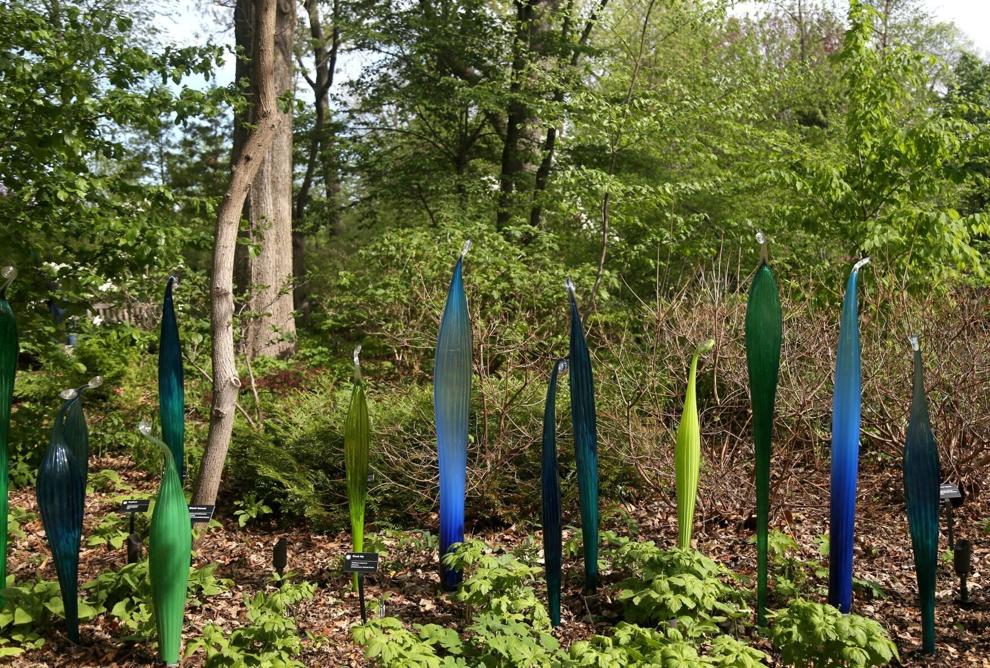 Campbell, of MoBot, says the garden hopes this show generates enough excitement to bring attendance back to pre-pandemic levels. Tickets for Chihuly Nights have already been selling, and she hopes family nights on Thursdays will foster a new generation of fans.
The new visitor center was built partly to entertain more guests and be more customer-friendly, she says. "I think that's one of the reasons for bringing an exhibit of this magnitude, and I think we are ready."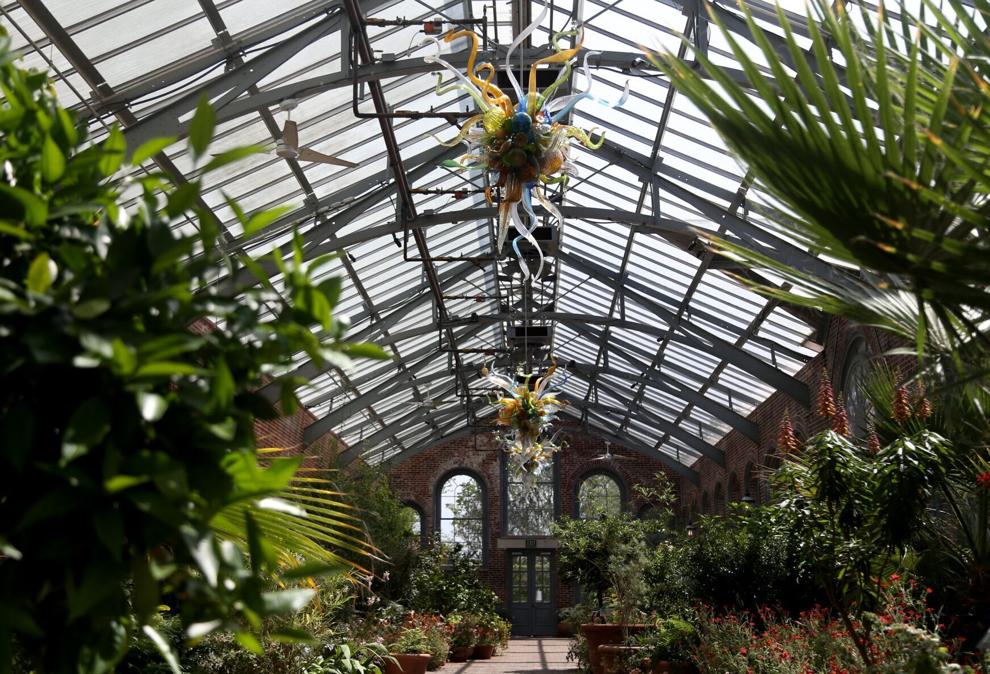 Art, nature, people
Chihuly has not yet made plans to visit St. Louis for this exhibition but would like to, Jackson Chihuly says. The 81-year-old artist has not created glass himself for decades but carefully oversees the design and work of artisans at his studio.
Chihuly first worked with glass as an interior design student at the University of Washington. He was a student and later taught at the Rhode Island School of Design and studied in Venice under a Fulbright Fellowship. His works are part of collections at 200 museums around the world.
His fascination with glass buildings such as the Climatron led to his exhibitions in garden settings, starting in 2001 with a show at the Garfield Park Conservatory in Chicago.
MoBot acquired several Chihuly pieces from the 2006 exhibition, including the floating onion shapes in the pool in front of the Climatron, the blue chandelier that was moved in 2021 from the old visitor center to the Climatron and yellow squiggles that top white trellises in the rose garden.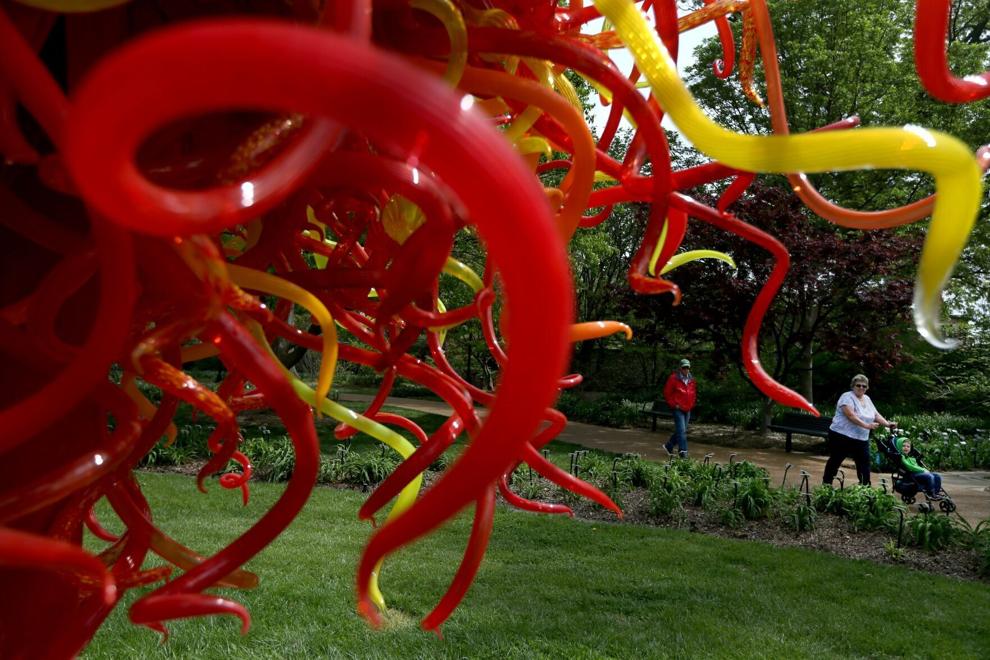 Elsewhere, the St. Louis Art Museum has Chihuly's "White Basket" and "Wine Chandelier" on view. In 1980, he created his first architectural commission, a series of windows for Congregation Shaare Emeth in Creve Coeur.
Showing pieces in a garden allows for a playful interaction between the pieces and the setting, whether that be something from nature or a built element in the garden.
"The relationship between art and nature has been fundamental to Dale's work from the very beginning," Jackson Chihuly says.
She points out photos of her husband blowing glass in an outdoor glass shop in the early 1970s and then setting the pieces in the grass. "I mean, there's just something very spontaneous and playful about it. You're taking something that comes from the artist and putting it back in the earth and sharing it in a different way."
The couple has been open about Chihuly's mental health struggles.
"Dale's bipolar disorder causes him to experience intervals of high energy and creativity, followed by low periods of depression, on a cycle which can last unpredictable lengths of time," Jackson Chihuly wrote in 2020. "This is where our business structure and strategies shine."
Employees have a clear plan and know what to work on when Chihuly needs private time and can't work with them directly.
The couple has always found solace in nature, Jackson Chihuly says. And his pieces aren't necessarily a mirror image of something in nature: Some people call his wavy organic pieces clamshells, and some see flowers. In other works, some see icicles or starbursts.
The works help gardens form relationships with their visitors and help visitors interact with one another.
"It's all about bringing people together for some sort of a shared experience," Jackson Chihuly says. "No matter who you are, what age you are, what background you have acquired, you're going to find it accessible and are going find an 'a-ha' moment. And I've been around them for a long time now — 29 years. I still have my 'a-ha' moments."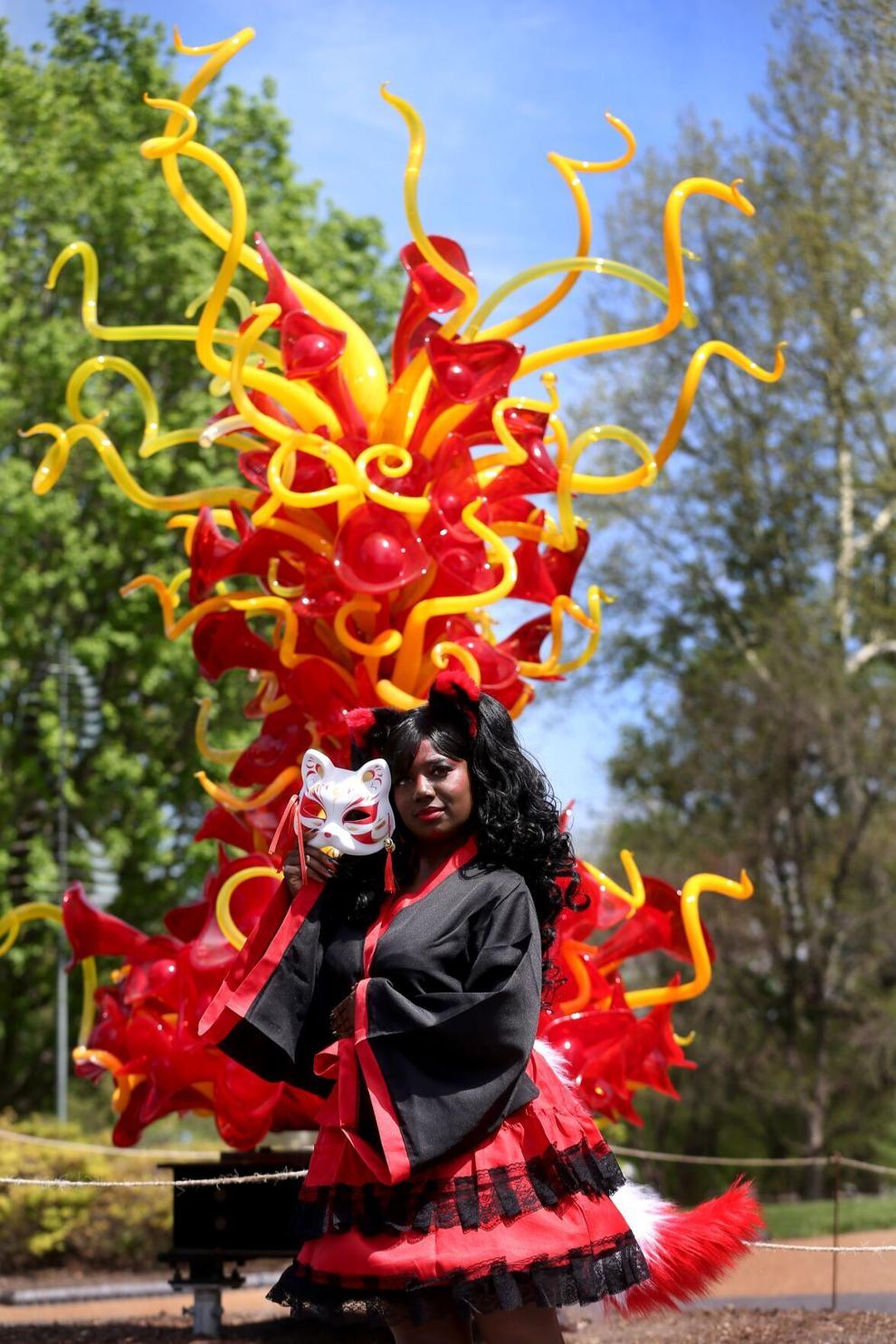 What "Chihuly in the Garden 2023" • When May 2-Oct. 15; Chihuly Nights are Thursdays-Sundays, May 13-Aug. 27; family nights on Thursdays, May 18-Aug. 24; photography night is May 22 (closed June 1-2) • Where Missouri Botanical Garden, 4344 Shaw Boulevard • How much Free with garden admission during regular hours; $8-$25 for Chihuly Nights • More info mobot.org
The contemporary art gallery The Greenberg Gallery is presenting works by Dale Chihuly in glass and paper, including "Copper Ruby Persian Wall," a large installation of reds and oranges in the main gallery space.
What Chihuly at The Greenberg Gallery • When May 11-July 31, opening reception 6-8 p.m. May 11, gallery open 9 a.m.-5 p.m. Monday-Friday • Where The Greenberg Gallery, 230 South Bemiston Avenue, Clayton • How much Free • More info thegreenberggallery.com
Photos: Chihuly sculptures
Glass artist Chihuly will bring 'most ambitious' exhibition to Missouri Botanical Garden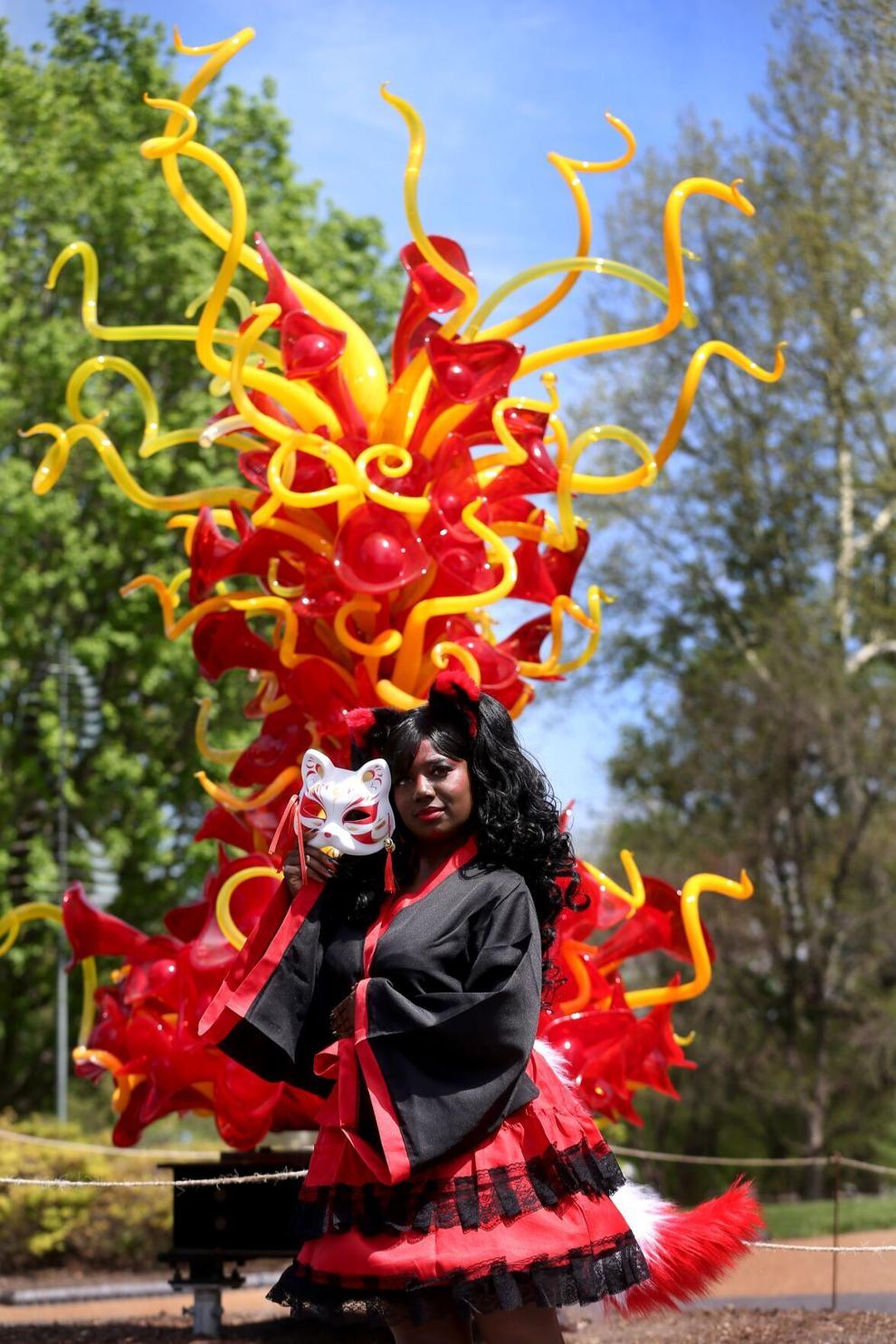 Glass artist Chihuly will bring 'most ambitious' exhibition to Missouri Botanical Garden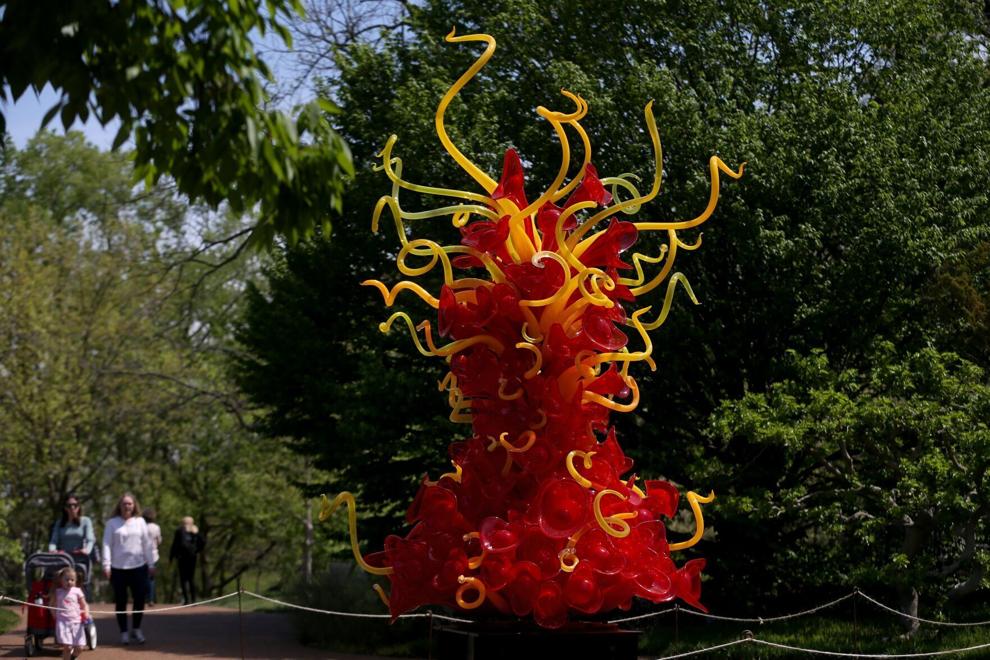 Glass artist Chihuly will bring 'most ambitious' exhibition to Missouri Botanical Garden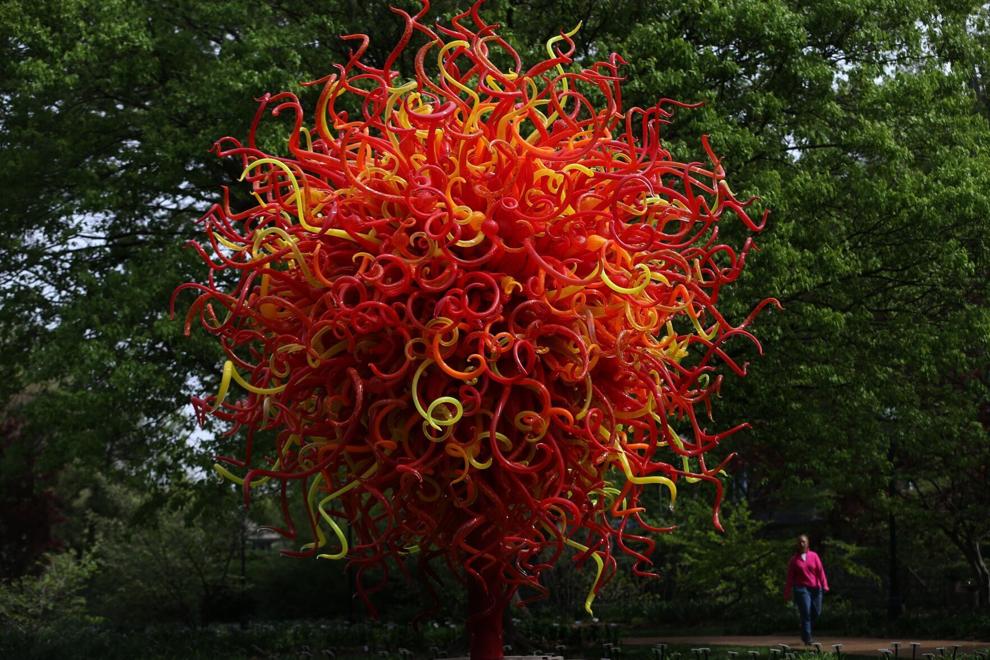 Glass artist Chihuly will bring 'most ambitious' exhibition to Missouri Botanical Garden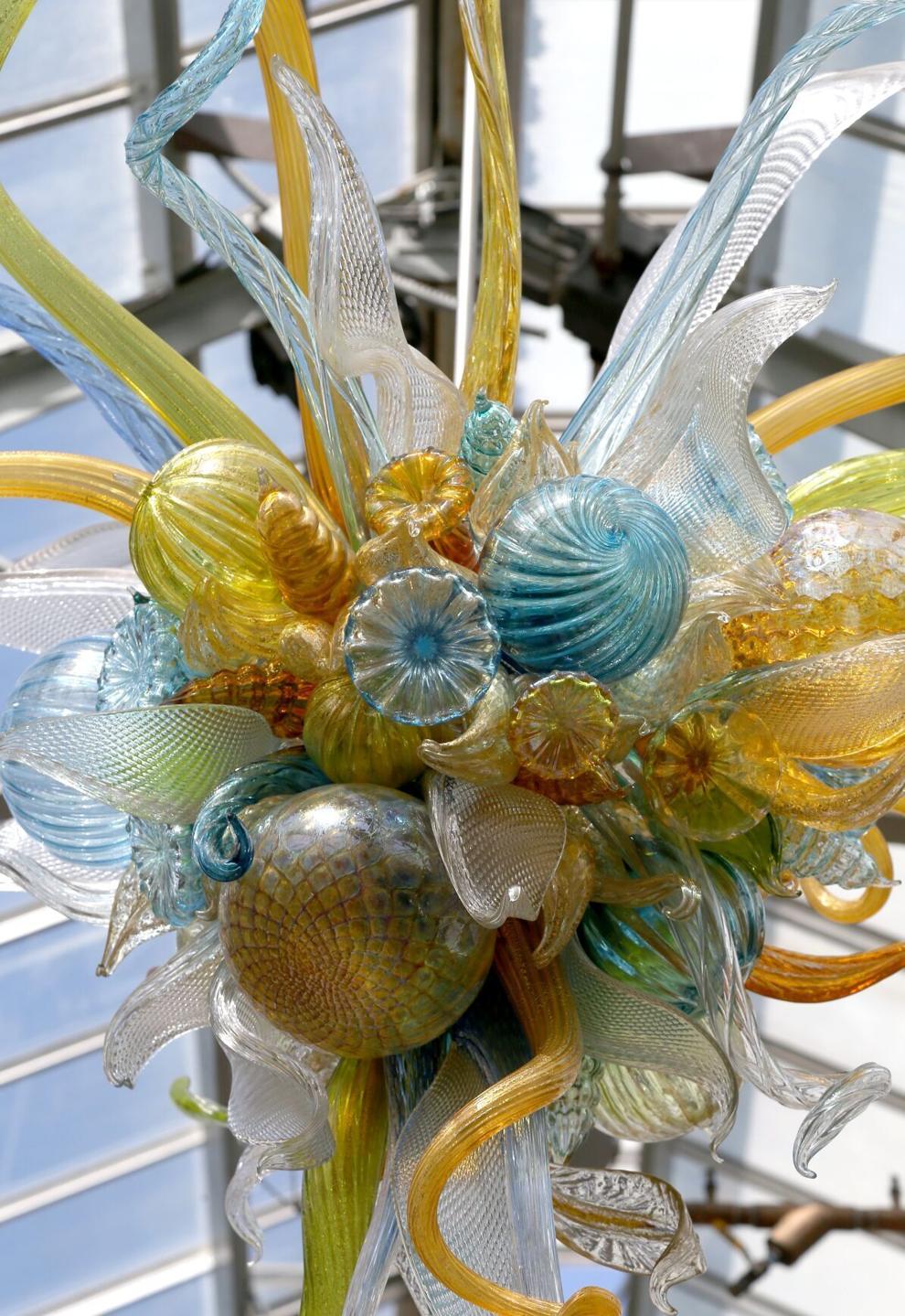 Glass artist Chihuly will bring 'most ambitious' exhibition to Missouri Botanical Garden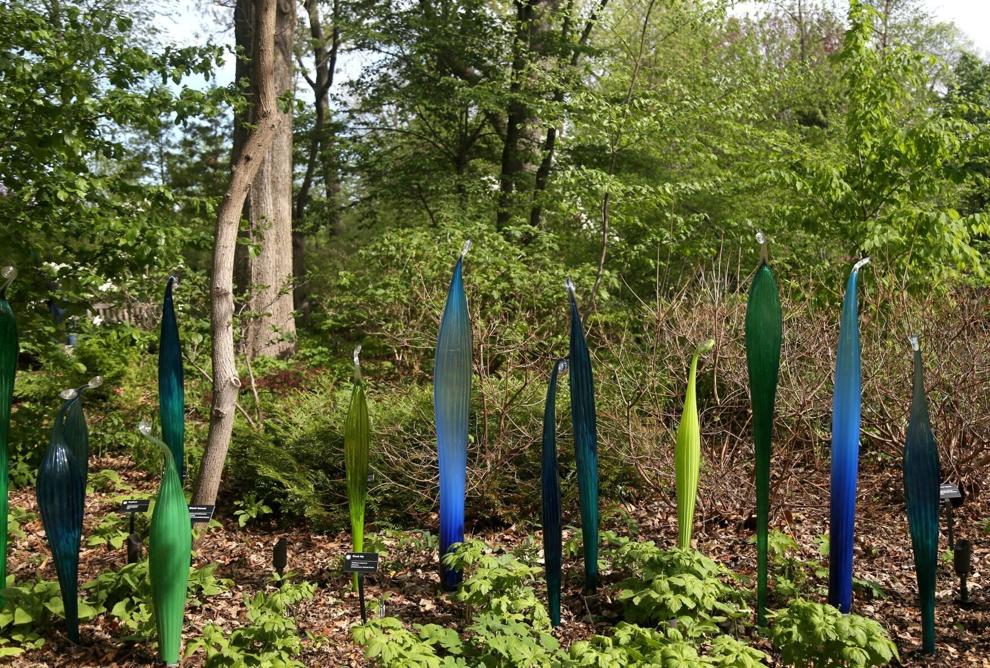 Glass artist Chihuly will bring 'most ambitious' exhibition to Missouri Botanical Garden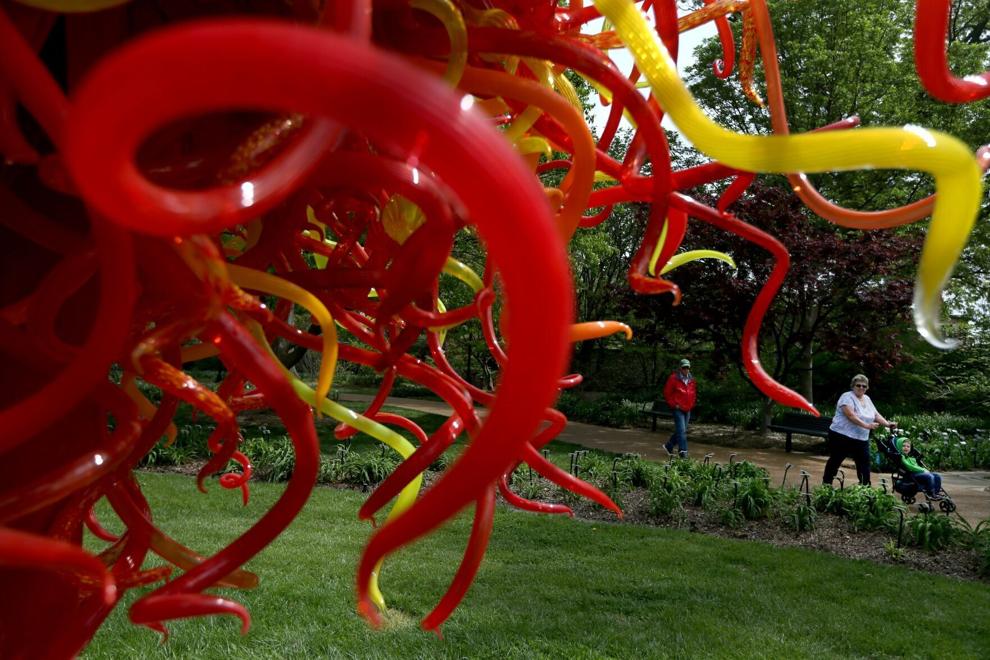 Glass artist Chihuly will bring 'most ambitious' exhibition to Missouri Botanical Garden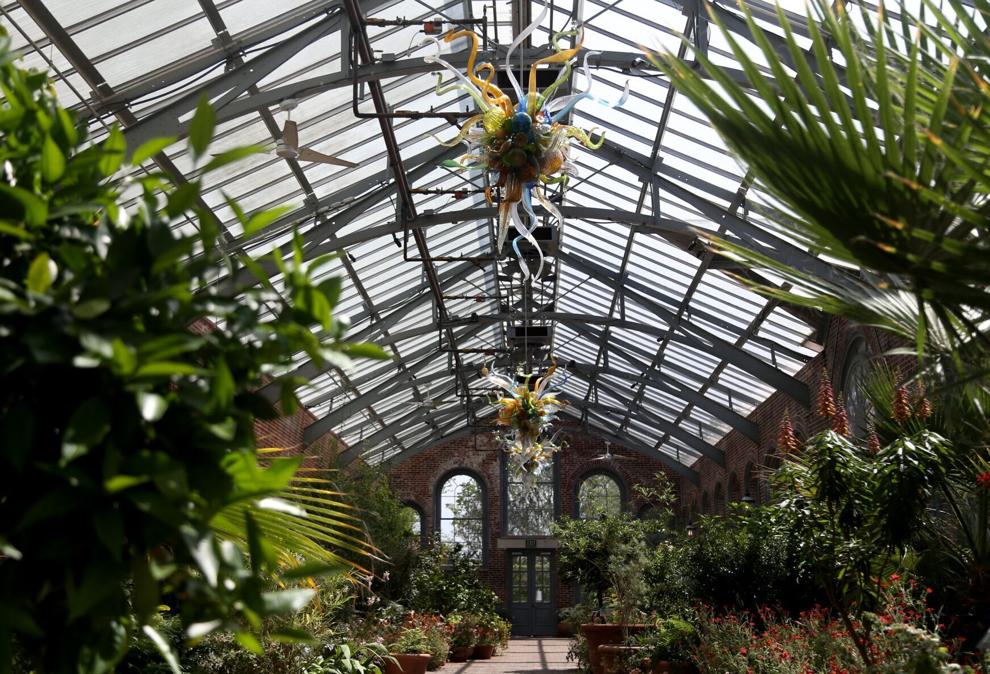 Glass artist Chihuly will bring 'most ambitious' exhibition to Missouri Botanical Garden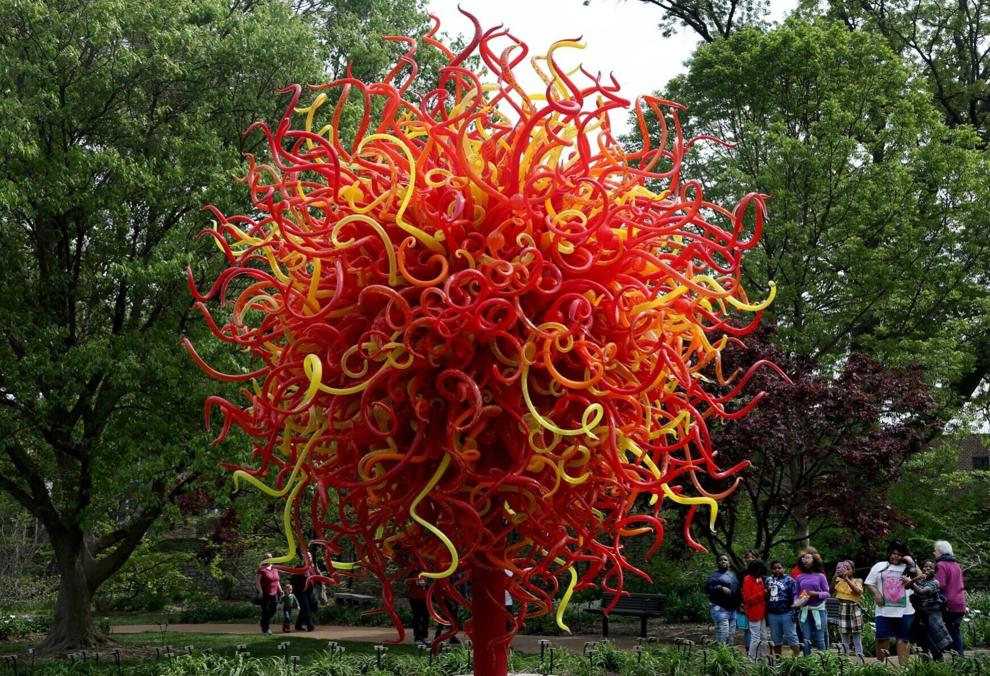 Blue Chandelier moves to Climatron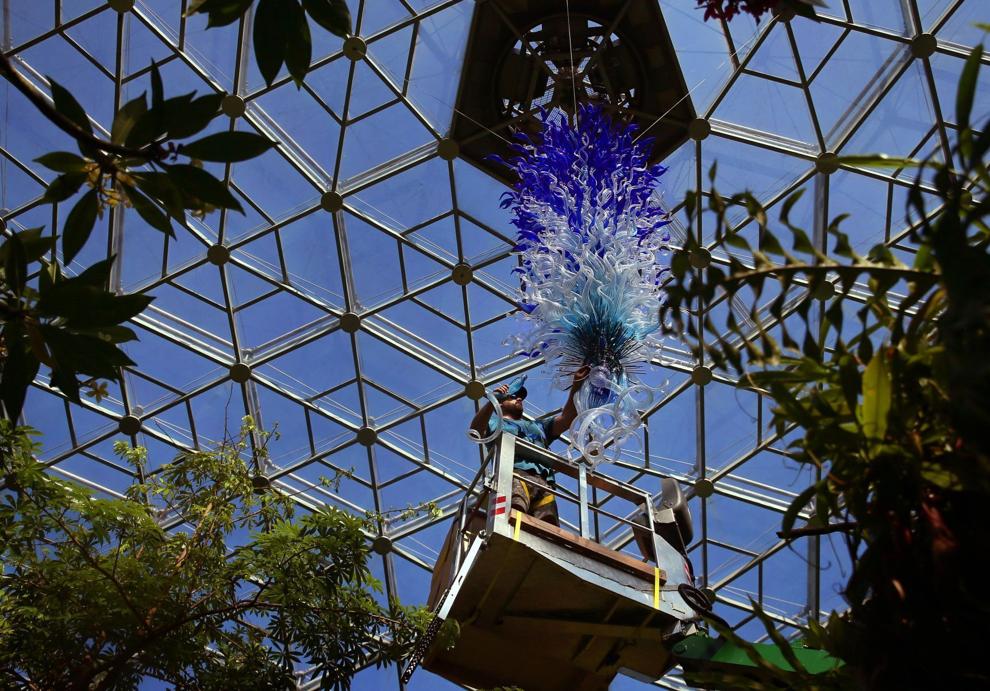 MMJBALLS3.JPG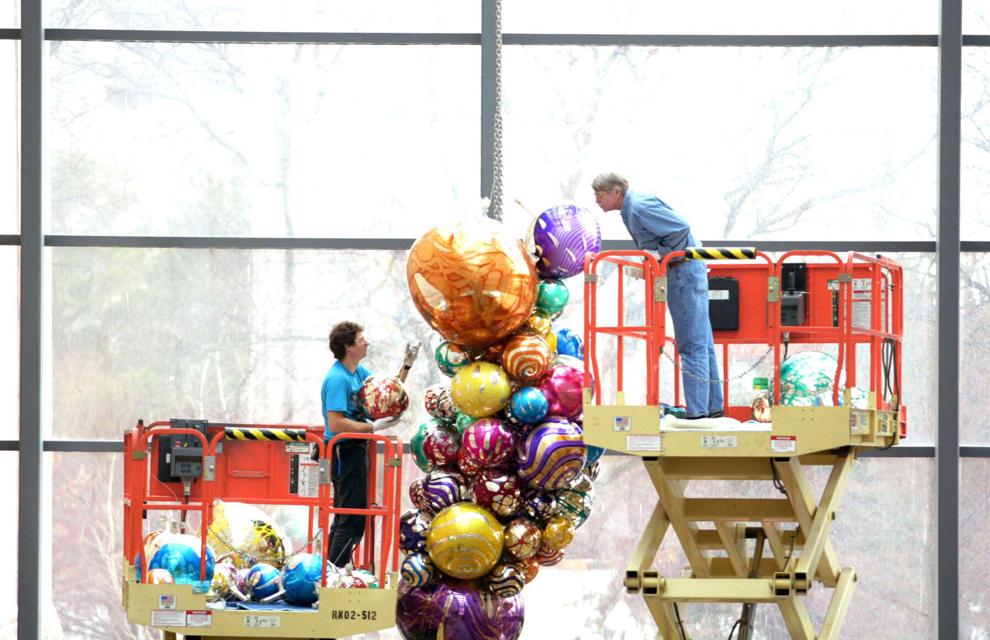 Chihuly art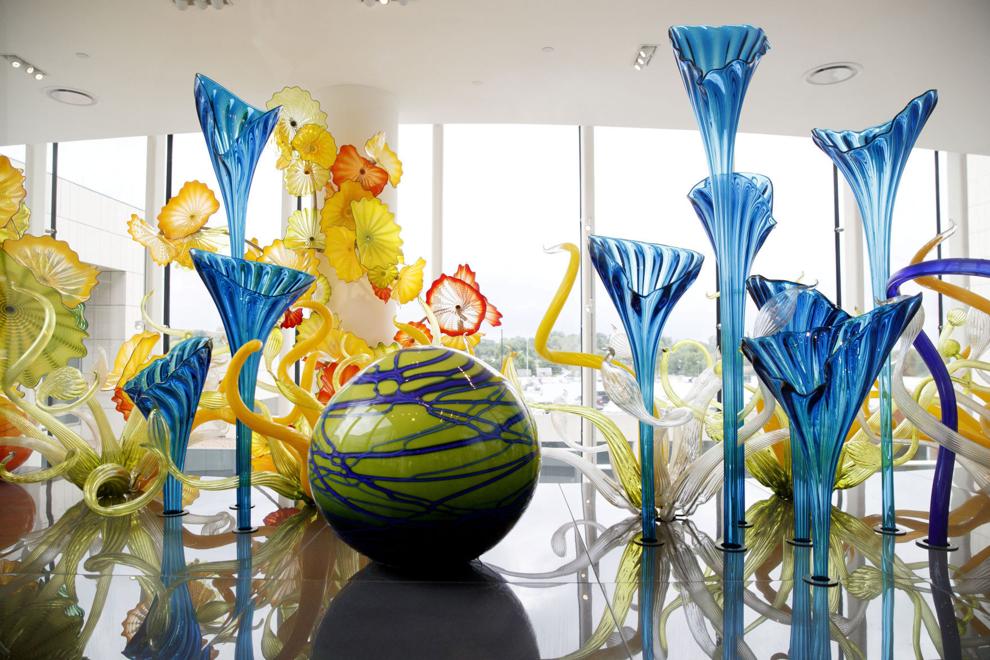 Chihuly Sanctuary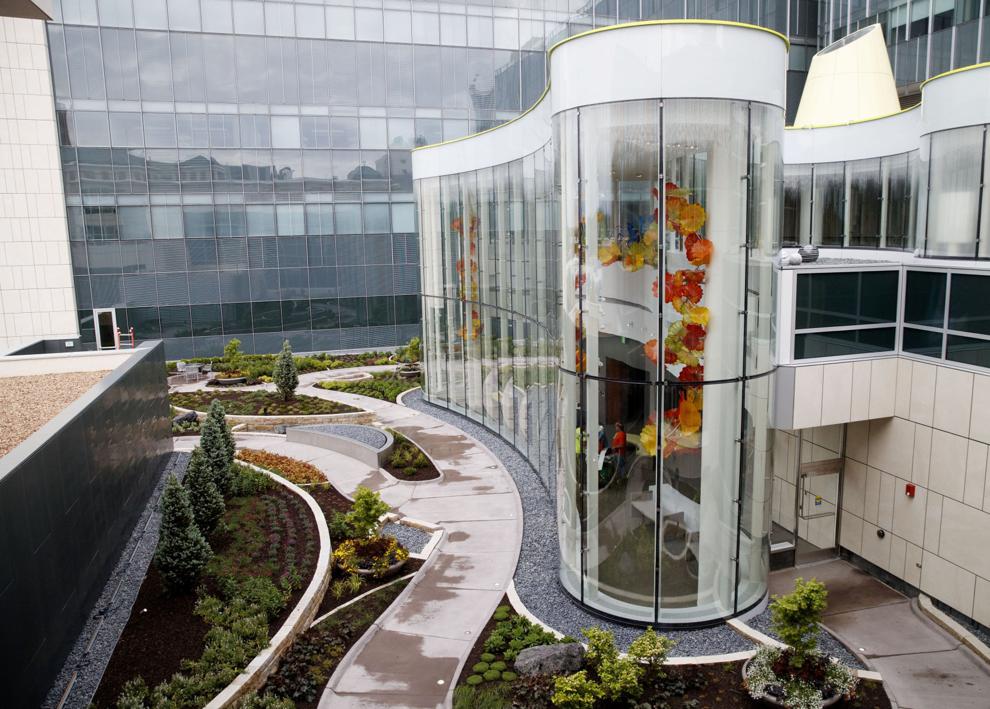 Chihuly art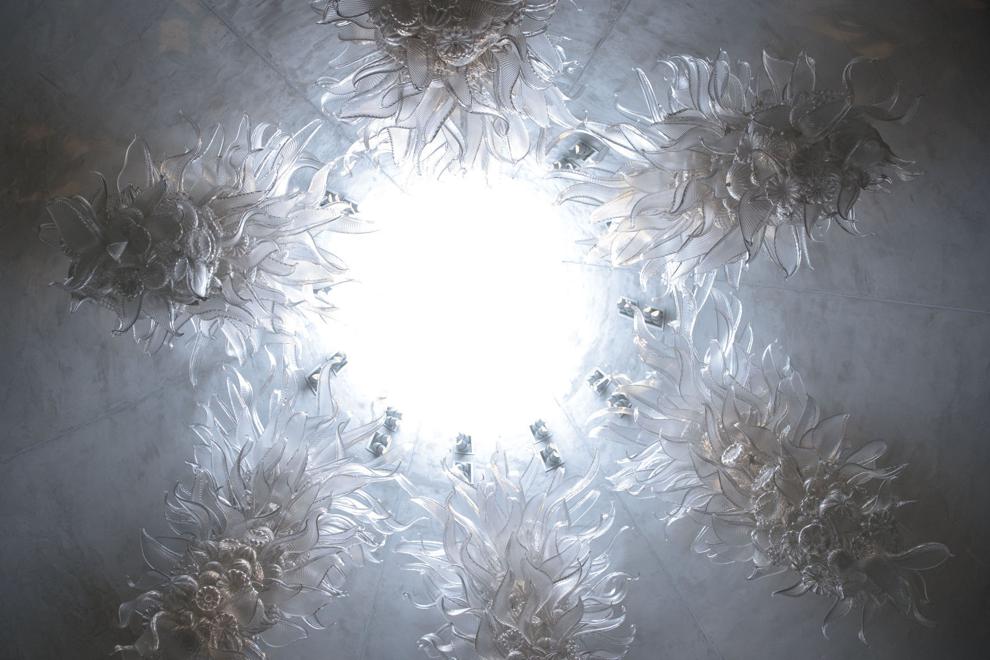 'Mendota Wall' in the Kohl Center lobby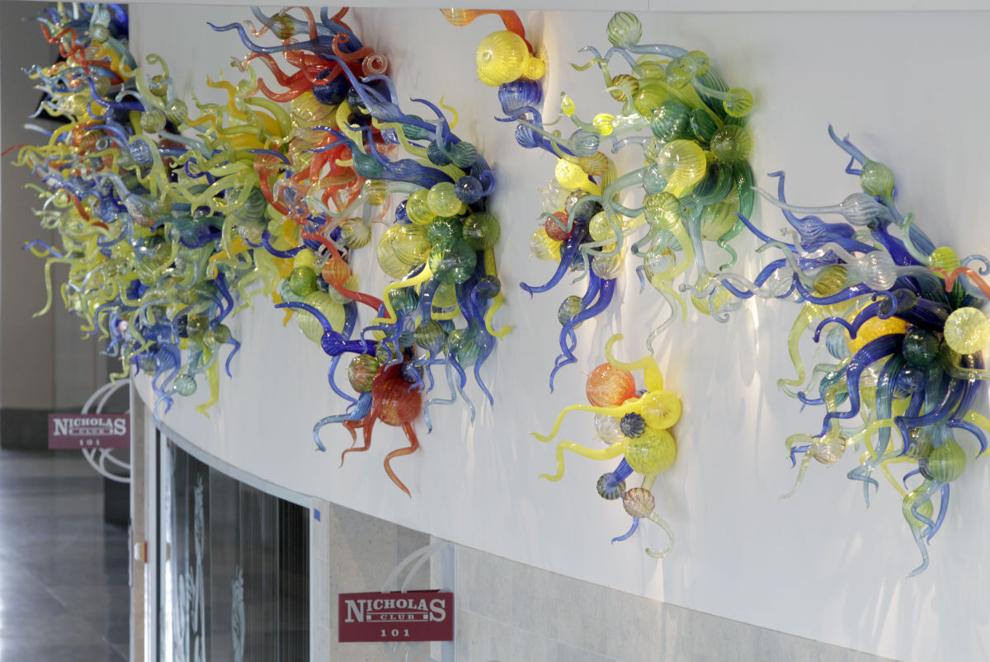 Valerie Schremp Hahn • 314-340-8246
@valeriehahn on Twitter