NEW YORK — It's time to check your candle supply again. According to a notice from federal regulators, Target is recalling 2.2. million candles due to laceration and burn hazards.
The recall impacts Threshold-branded glass jar candles sold in multiple sizes and various scents — including frosted vanilla cupcake, rose petal & lotus, blue agave & cactcus and pumpkin spice, among others.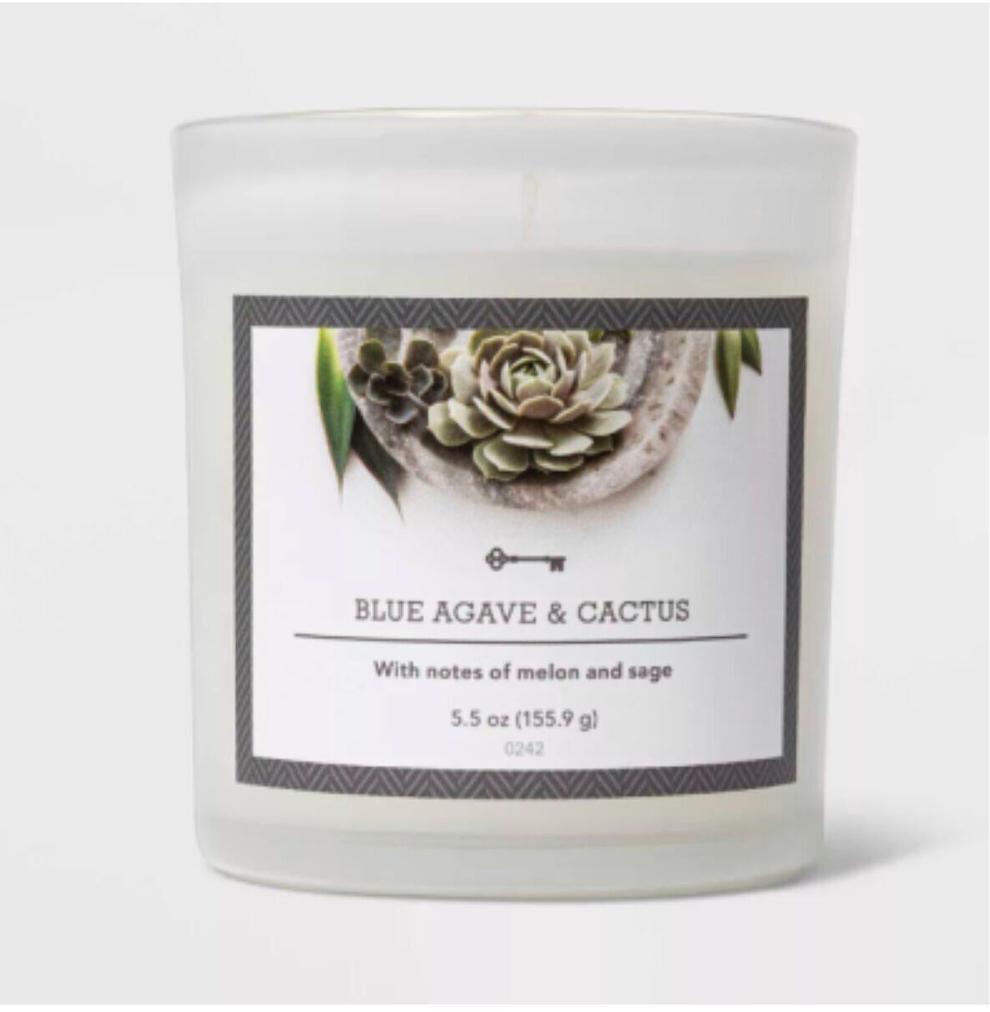 According to Thursday's notice published by the U.S. Consumer Product Safety Commission, the jars of these candles can break during use, risking burns and lacerations. Target has received 19 reports of candle jars breaking or cracking during use for this recall, the CPSC said, resulting in one minor injury.
Consumers with the recalled Threshold products should "should immediately stop using" them, Thursday's notice said. The candles can be returned to any Target store or by mail for a full refund.
The products under recall can be identified by size, scent and item numbers listed on the CPSC website and Target's recall page.
The now-recalled 2.2 million candles were sold at Target stores nationwide and the Minneapolis-based retailer's website from February 2020 through July 2023. Prices ranged from $3 to $12, the CPSC said.
This isn't the first time Threshold candles have been under recall. Back in May, Target recalled nearly 5 million Threshold candles over similar safety concerns. At the time of that recall, Target received 137 reports of the candles' jars breaking or cracking during use and six injuries, including lacerations and severe burns.
It's unclear if the May recall is connected to this week's announcement, but Thursday's notice listed some different product scents and distribution dates.
Beyond Target, candles sold at other retailers have also been recalled this year — including Mainstays-branded products sold at Walmart. In February, Star Soap Star Candle Prayer recalled 1.2 million Mainstays Three-Wick Candles because the wicks burned too close to the edge, causing some jars to break.
The 10 largest product recalls of the last decade
A look at the last decade of product recalls
#10. Mattel, Inc. Polly Pocket Magnetic Play Sets
#9. Mega Brands America, Inc. Magnetix Magnetic Building Sets
#8. Conair Corp. Cuisinart Food Processors
#7. Zen Magnets LLC Magnet Sets
#6. Lowes Roman shades and Roll-Up Blinds
#5. Schneider Electric USA Inc. Surge Protector
#4. Ikea Malm dressers
#3. McDonald's Corp. "Step-iT" activity wristbands
#2. Worthington Industries Torch cylinders
#1. UTC Fire & Security Kidde fire extinguishers with plastic handles