While the number of COVID-19 cases in Nebraska remains low, health officials have detected the state's first cases of a coronavirus subvariant that is driving an increase in cases and hospitalizations in many Eastern states.
In Nebraska, COVID case numbers dropped last week. The state recorded 1,420 new cases last week, down 18% from the week before, according to figures from the federal Centers for Disease Control and Prevention.
Nebraska's case rate is currently in the bottom fourth among the states and nearly half the national rate. Hospitalizations for COVID also dipped again last week. Cases are uniformly low throughout the upper Midwest, in the mountain states and into the Pacific Northwest.
But they're much higher in the East and South, where hospitalizations also are rising. Those increases are largely being attributed to a rapid increase in the new subvariant called XBB.1.5, which the CDC says now dominates in the Northeast.
The new subvariant made its first appearance on the Nebraska Department of Health and Human Services' genomic report for the week ending Dec. 31, although it accounted for just a fraction of samples sequenced.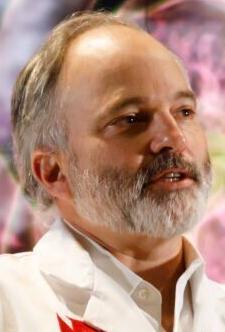 Dr. James Lawler, a co-executive director of the University of Nebraska Medical Center's Global Center for Health Security, called XBB.1.5 a "pretty significant upgrade for the virus in terms of transmissibility" compared to previous variants. 
Combined with the low rate of people who are up to date on their booster shots, the more contagious variant is translating into more cases, hospitalizations and deaths where the variant is dominant, he said. 
"It's important for folks to recognize that the viruses we're dealing with now are very different than the viruses we dealt with early in the pandemic," Lawler said. 
World Health Organization officials said in a briefing last week that the subvariant has been detected in 29 countries so far but could be more widespread. 
The WHO doesn't have any data yet on the severity of XBB.1.5, said Maria Van Kerkhove, the agency's technical lead for COVID-19. A WHO assessment of whether it leaves people more or less sick than previous versions of omicron is expected soon.
But Lawler said anytime virus levels increase, that increases the possibility of bad outcomes, including hospitalizations and deaths. 
In the U.S., the CDC estimates that just over one in four virus samples that have undergone genomic sequencing have been found to be for the new variant. While that was lower than previous estimates, Lawler said, he didn't think that changes the overall trend of XBB.1.5 taking over as the dominant form of the virus.
As for what steps people can take to combat a future surge, Lawler said, "The first and most important thing is to get up to date on vaccines. There's no more important and effective intervention you can do than being up to date on vaccines."
Only about a third of adults over 50 have received any dose of vaccine in the past six months, he said. Slightly under 30% have received a dose of the updated bivalent vaccines, which target some of the latest omicron variants. Those without the latest boosters have been shown to have less protection from COVID, Lawler said.
"The vaccines work, but you have to stay up to date with them," he said.
As the pandemic has progressed, the nation has done well at reducing hospitalizations and deaths among the elderly, he said. While they still comprise the majority of hospitalizations and deaths, they make up a smaller percentage than earlier in the pandemic.
Nationally, more deaths than would normally be expected occurred in 2022 among all age groups from 0 to 64 than in 2021 and 2020. Lawler said that's mostly because people of those ages are not as well-vaccinated as those 65 and above. 
Nebraska has recorded more than 556,500 cases of COVID-19. The state added 38 COVID deaths last week, bringing the figure for the pandemic to 4,723. Deaths tend to be added to the state toll in bunches. But recent figures suggest Nebraska is averaging nearly a dozen COVID deaths a week.